The Cease Fire is being Violated, But Israel Can't Figure Out How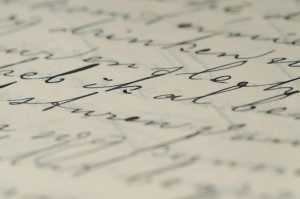 The level of incompetence displayed by Israel's political leadership reached new heights today, now that PM Olmert finally let Foreign Minister Tzipi Livni fly to New York. "Israeli Foreign Minister Tzipi Livni urged Secretary General Kofi Annan to ensure the complete disarmament of Hezbollah and to prevent it from being rearmed by Iran and Syria." Meanwhile, Livni also said "the fact that the kidnapped soldiers have not been released by Hizbullah is a clear violation of UN Resolution 1701 and I expect the international community to continue acting to bring about their immediate release."
Wrong, and wrong. Refusing to allow Livni to go to the UN before the resolution vote may turn out to be one of Olmert's few correct decisions in the closing days of this round of the conflict.
The fact that Hizbollah has not released the kidnapped soldiers is not a violation of Resolution 1701, because the Government of Israel was collectively too obtuse or negligent in its moral responsibilities to notice that the requirement for "the unconditional release of the abducted Israeli soldiers" was not in an operative paragraph of the resolution, as I said before.
Meanwhile, the fact that Lebanon has now stated that it will not disarm Hizbollah is a clear violation of the same resolution. Anything but "the complete disarmament of Hezbollah" means the cease fire resolution has been breached. OP8 of the resolution calls for "the establishment between the Blue Line and the Litani river of an area free of any armed personnel, assets and weapons other than those of the government of Lebanon and of UNIFIL," and also for "the disarmament of all armed groups in Lebanon, so that, pursuant to the Lebanese cabinet decision of July 27, 2006, there will be no weapons or authority in Lebanon other than that of the Lebanese state." Hizbollah weapons caches on the Israeli border are a violation of the agreement, but Livni can't seem to find the words.
AllahPundit at HotAir.com noticed the same thing.
During the war, we were told that Israel shouldn't be attacking Lebanon, since Lebanon isn't responsible for Hizbollah. But of course the Lebanese Prime Minister said Hizbollah "saved Lebanon" and indeed two of his Cabinet ministers are from Hizbollah. So OP14 is rather amusing, since it "calls upon the Government of Lebanon to secure its borders and other entry points to prevent the entry in Lebanon without its consent of arms or related materiel." OP15 has a similar clause.
Now that Lebanon will fail to disarm Hizbollah, and will get away with it, why should we imagine that when more Katyushas are shipped to Hizbollah, Lebanon will not give consent?