Yisrael Valis: And the Case Comes A-Tumblin' Down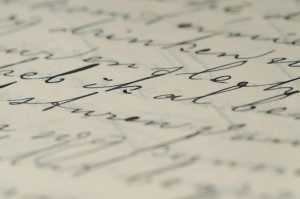 The case against Yisrael Valis is "crumbling," and the prosecution seems likely to ask to close the case. As reported in B'Sheva by Ya'ir Shapira, legal affairs columnist:
On the eve of the Ninth of Av, the Avrech (Kollel student) Yisral Valis was released to his home, to cry over the destruction of our Holy Temple, over his deceased son, and over his good name which has been ruined over the past several months. In the Jerusalem District Court over the past few weeks, the indictment accusing Valis of murder has crumbled.
And in Ladaat.net:
In court it was determined to immediately release him from arrest. According to the claims of the family of the Avrech Yisrael Valis, we are talking about a question of "how to come down from the tree that the prosecution climbed."

[R' Tzvi Eisenstein, Valis' uncle, said that] the apparent cause of his release was the crucial testimony of Dr. Sergei Spector, who said that the child died neither from a fall nor deliberate injury, but because of a lack of oxygen which was not provided to him in the hospital.
The surgeon, Dr. Spector, testified that the baby arrived in the hospital in "reasonable" condition, and that his death was caused by medical neglect. An eye doctor in the hospital testified that the chances of the baby having been "shaken [to death]" are much less than the likelihood that he merely banged his head accidentally. Prof. Yehuda Hiss of the Forensic Institute said he found no signs of abuse on the baby – though the investigators violated the law, Shapira writes, "by not presenting his declaration to the prosecution, the defense, or the court."

Both Shapira and Eisenstein surmise that it is likely that when the trial resumes after the courts' summer recess, the Prosecution will request to withdraw the charges against Wells altogether.
Arutz-7 also notes that the defense has not even begun to present its case. It's not over til it's over, but Valis seems increasingly likely to remain free.