Mel Gibson's Toughest Role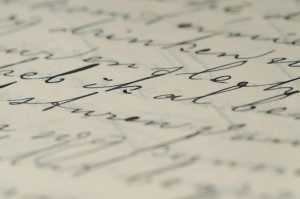 Mel Gibson's powerful and on-target apology to the Jewish community for his anti-Semitic tirade was infinitely better than his weak and unsatisfying first statement. It would be a mistake for the Jewish community to reciprocate with a let's-kiss-and-make-up response. Jewish tradition demands something more, and Mr. Gibson deserves something better.
Like Christians, Jews see repentance as a supremely important principle. There are key differences, however, in our understanding of how one achieves this goal. According to many Jewish thinkers over hundreds of years, at least four components are crucial. The first is verbal confession. Declaring one's guilt, slowly and deliberately, makes it just a bit harder — but not impossible — to continue the error with equanimity. This must be accompanied, however, by complete cessation of the offending behavior, as well as sincere regret for the misdeed. The fourth is perhaps the most difficult element: there has to be a game plan for the future, an acceptance of a way to change that is real, not self-delusional. As a play in four acts, Mr. Gibson gets favorable reviews for the first. Perhaps Jewish thought can help him with the other three.
If Mr. Gibson asked us, this is what we would tell him:
Anti-Semitism and prejudice are no less a problem than alcohol abuse. They should be dealt with similarly. You can't deal with an alcohol problem through a photo-op with the head of the local detox program. Twelve step programs — the programs that really work — require slow change, growing self-awareness, and lots of time. Not coincidentally, they require the privacy of secure surroundings, far from public scrutiny. We will help you understand your personal demons, but only away from the cameras and the mikes. Redemption will come through the small, still voice of conscience, not at a press conference.
We would first show you what you already seem to know — that words can hurt, and words can kill. Naveed Haq, who shot up the Jewish Community Center in Seattle a few days ago, believed that Jews have too much power, the same idea that you expressed at your arrest. More importantly, while you were telling the world how Jews are behind all world conflict, two million Israelis were sitting in bomb shelters, shielding themselves from thousands of missiles, each equipped with tiny ball-bearings meant to tear into human flesh. These came compliments of Iranian President Ahmadinejad and his Hezbollah proxy Nasrallah, both of whom have incited their masses to regard Jews as the source of all evil and described as the highest value martyrdom in the course of ridding the world of them.
Words uttered by powerful people can't be easily undone. A great Jewish rabbi once likened them to feathers from a torn pillow, scattered by the wind. There is just no way to stuff them all back in again.
That is not to say that we will spurn you. Far from it. We would point you in the direction of the next steps. We would look with empathy and support as you explored the reasons for your feelings. Frankly, growing up with the father you did, it would be difficult for some of his hatred of Jews not to rub off in some manner or form. In a word, what you need to do is confront every negative stereotype you own, and understand what is wrong with them. You need to study some Jewish history, and learn about who Jews are at the core. You need to explode the myth of Jewish power by learning about two thousand years of Jewish powerlessness. You need to hear the personal stories of Holocaust survivors, and then stand in silence — alone — at Auschwitz and contemplate the natural trajectory of hatred. You need to visit Israel, to understand the miracle of her existence, and why those who wish to destroy her will come after Christians next. You need to meet Jews who devoted their lives to making this a better world for all its citizens.
In Jewish thought, repentance is a gift from G-d. But G-d withholds that gift as long as the penitent has not done all that he or she could to undo the damage. Contrition, even heartfelt contrition, is insufficient if not coupled with action. (Christians call a casual approach to contrition "cheap grace.") When you thoroughly understand the groundlessness of anti-Semitism, you will actually be in a better position than most to start stuffing the feathers back into the pillow. Precisely because you are an accomplished film star, you can become a powerful example and articulate teaching force, teaching others why hating Jews is both unwarranted and potentially lethal.
This, too, is part of Jewish teaching about repentance. When you do it the right way, you wind up not just erasing past errors, but actually ahead of where you were before the crime. The unfortunate incident this week could become the impetus for great moral achievement. It is not an easy script to follow, and it cannot be read or rehearsed. It has to be written from scratch by no one but yourself. It many be the most important role you have ever played.
We are not prepared to squander such an opportunity. We appreciate your apology, and wait to see it turned into a fuller repentance. We will cheer you on — but only from the sidelines. If and when you get there, you can be certain that we will welcome you. You will not find a better fan club than the Jewish community warming up to a foe turned friend. We will be watching hopefully for your next steps. If you take them, we will not let you down.
Also published in the Jewish World Review.