It's No Time For Vacation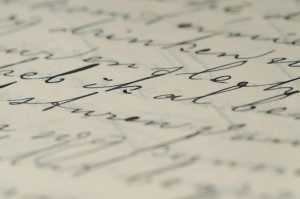 The Jerusalem Post has summarized the intent of the declarations from leading Torah Sages in Israel posted by Rabbi Rosenblum: Haredim cancel vacations due to war. Thanks to ak for the tip.
As one yeshiva student put it, "we don't feel the need to apologize for not serving in the army, but we also think it is wrong to go on vacation at a time when men our age are risking their lives to fight the enemy."
The article, unfortunately, gives a lot of attention to the other reason to cancel: the potential embarrassment to G-d's Name if yeshiva bochurim are off having a good time while soldiers' lives are in danger. As any student of the Ramchal — or of human nature — can tell you, people may sometimes respond better to call to refrain from action than a call to action. There are those who might feel they need a break, but who will at least think twice before heading off on a trip.
"Imagine secular Israelis' reaction if a group of yeshiva students go for a hike some place up North and get stranded like they do every year, and the IDF is called in to bail them out," said one yeshiva head, quoted in the haredi weekly Bakehila.

"Image the desecration of God's name."
While that's a legitimate concern, there's no evidence that this motivated the "spiritual leaders" to call for increased prayer and Torah study. That is a call to action, not merely a request that people stay home. It stems from a sincere belief that prayer helps — like the call from the Bostoner Rebbe and Rav Kook of Rechovot. When Moreinu Rav Nosson Tzvi Finkel of the Mir says that "each should know the extent of his responsibility for sanctifying God's name and carrying the yoke with our Jewish brothers," he is calling for a positive Kiddush HaShem, not the avoidance of Chilul HaShem.
There is also, in my opinion, too much discussion at the end about prayers uniquely for the IDF. Of course we should say special prayers for those are in a higher level of danger for the sake of the community's safety. But at the same time, the eight train engineers killed in Haifa are no less red-blooded than the eight soldiers killed in Bint JBeil. All of the residents of the North need Divine Protection at this difficult time.
At least the JPost let the representative of the "virulently anti-Zionist" Edah HaCharedit get the last word: "But we do pray for the safety of every Jew, including a Jewish soldier."