Gedolei Yisrael on Bein Hazmanim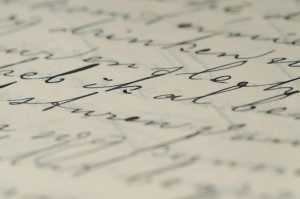 A Call to Bnei Hayeshivos from Rav Y. S. Elyashiv, Rav A. L. Steinman and Rav M. Y. Lefkowitz
We currently find ourselves in a time of communal suffering, when Klal Yisrael is threatened by its enemies, and many residents of our Holy Land are in constant danger. It is surely a time to cry out and raise our voices in order to know that we bear responsibility for this great evil. And each of us must strengthen himself and to improve his actions so that our Father in Heaven removes this decree from upon us. "The heart knows its own bitterness" (Mishlei 14:1).
Our sages have declared that the Torah has the power to protect and shield from all evil. Therefore we must strengthen ourselves in Torah study. And what Torah study has this protective power? That which is learned with the conditions described by our Sages – i.e., learning with yirah, kedushah and taharah, without being drawn by the pleasures and vanities of this world. There are many challenges in this area and it needs much strengthening. There are many levels towards this goal, but each act of strengthening oneself in these areas finds favor before Hashem, and its merit serves to protect from evil.
The days of bein hazmanim approach. At a time like this, it would truly be appropriate to continue the learning schedules as usual, without any break at all, and even to increase in our learning in order to bring merit to Klal Yisrael. Accordingly, we greatly value the decision of those yeshivos that have already decided to continue their regular learning schedule, ashreihem v'tov lahem.
Everyone should use this period for the purpose for which it was intended — in order to prepare himself for learning with renewed strength. Be careful not to spend time in the streets and marketplaces and places that are inappropriate for Bnei Torah. One who guards his soul should always stay away from such places, and how much more so during these times when we need extra chizuk because of the evil.
Each and every one of us must share the burden of those who are in danger and feel their pain. Chas Veshalom should anyone go on outings and recreational trips. The roshei yeshivah should stringently warn their students about this, and it is the obligation of parents to ensure that their children should not break this geder and remove themselves from the Klal, and cause a chilul Hashem.
At this time, we are calling upon the bnei hayeshivos to join in the learning in yeshivos bein hazemanim and to keep a regular seder. The yeshivos bein hazmanim across the country should be strengthened, and should be established, at minimum, as they are in Nissan and Tishrei. It is our request that all donors recognize the necessity of strengthening these yeshivos in these days of emergency and tzarah.
Tefillah should be strengthened at this time. Eveyone should keep his regular place of tefillah, and be careful with the halachos of zman kriyas sh'ma and zman tefillah, and to pray and beg for mercy that Hashem remove this tzarah from upon the house of Israel.
Yosef Shalom Eliyashiv Aharon Leib Steinman Michael Yehudah Lefkowitz
**************
A Call from HaRav Nosson Tzvi Finkel, Rosh Yeshivas Mir
We are now in a period in which "our enemies have reared their heads" (Tehillim 83:2) and "on the outside the sword will brings bereavement, while indoors there is dread" (Devarim 32:25). As Chazal comment on the verse, "Why is it that I have come and there is no man? [Why is it] that I have called and there is no answer?" (Yeshaya 50:2): Only in the merit of Torah scholars who are sitting in the halls of study and shuls and learning Torah is the world saved from destruction.
I once again call out from the depth of my heart to each member of our holy yeshiva, may he live and be well, to strengthen his Torah learning in the upcoming days and to make every effort to set up learning sessions in the holy yeshiva, with no weakening whatsoever.
Everyone must know the great responsibility that is upon him to be mekadesh shem Shamayim and to bear the burden together with all of our fellow Jews, and to increase Torah and tefillah in order that Our Father in Heaven take mercy upon and take us out to a broad space and protect us from all suffering.