Tears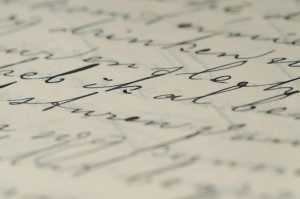 Tonight — Shabbos, the 26th of Tammuz — is the fourth yahrzeit of my father, R' Nachman Bulman zt'l.
I spoke to my mother today shortly before Shabbos (her time) and she told me that she had gone to my father's kever earlier in the day, together with my brothers, my sister, and many other relatives and friends who live in Israel.
"The taxi driver cried all the way to the cemetery," she told me. Why? "He was listening to the news. They were talking about the funerals of three Jewish soldiers. He kept wiping his eyes with a tissue, the whole time."
When my father was alive, I used to ask him his opinion about everything. If it was a Torah subject then, as far as I was concerned, his opinion was da'as Torah — he saw the world through the eyes of Torah.
These last few weeks there have been so many issues I would have liked to ask him about.
But I know what he would have done with today's news — a young soldier, married three weeks ago, buried today in Eretz Yisrael. He would have done the same thing the taxi driver did.
He would have wept.
May the day soon come when "all tears will be wiped away."