The Gospel of Judas and Jewish Faith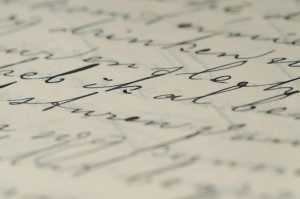 This is a story about faith meeting disloyalty. It has very little to do with Judas, though.
For many centuries, the accepted New Testament account meant that Judas was a symbol of terrible things, like betrayal and treachery. You know, craven, money-grubbing Jews. The recent translation of a second century document referred to as the Gospel of Judas stands centuries of tradition on its head. According to this ancient work, Judas was a good guy, who would bear the burden of condemnation and vilification by a world that would not understand that he was faithfully facilitating the Will of G-d.
That sent millions of Christians into a quandary. Churches are hemorrhaging from an exodus of the formerly faithful. Having learned that a treasured part of their tradition has been upended, they have quickly moved to question anything and everything. Theologians are scrambling to find a place in which they can hunker down and lick their wounds after a hasty retreat from previously held positions. The Vatican is in a state of pontifical panic.
Well, no, actually.
No one seems terribly upset. The general attitude I have noticed is, "What, we should be disturbed by a bunch of meshugaim suffering from desert heat-stroke? What makes their version more valuable or authentic than ours? For this you want us to discard a tradition of thousands of years?"
I'm jealous. In the Jewish world, we often don't react as calmly and sanely.
I am not a formal student of Jewish Wissenschaft, the "scientific" investigation of Judaism. I don't keep my head buried in the sand either. I've had to duck more times than I can remember as the academic world hurled salvos at us believers. It always seemed to me that wherever historians discovered some overlap between Judaism and other cultures, they came to the conclusion that Jews had lifted some new element or belief from their neighbors.
Bereishis was stolen from Gilgamesh. Shabbos was a morphed Shabbatu. The biblical Flood narrative was all wet, and really washed on to Jewish shores from one of those other civilizations that cherished a flood story. (They are, after all, oh so common. You would almost think that it actually happened!) Where would Mishpatim (the section of the book of Exodus dealing with civil law) be without Hammurabi? Or holidays without ancient agrarian festivals (except of Chanukah, with wasn't agrarian, but still properly pagan)? The afterlife was originally a Babylonian DVD, that someone forgot to return to an ancient Blockbuster. Are derashos (rabbinic methods of exegesis) Greek to you? That's because they are!
We were the ultimate theological kleptomaniacs. I was always puzzled. Couldn't the arrow sometimes point in the opposite direction? Did other societies never borrow anything Jewish? Couldn't the universality of some cultural elements owe to a kernel element that actually transpired?
OK, it's all about biases. The academic world was and is largely biased against traditional religious belief . (Gaia worship is fine, because it could be good for the environment and feminism, and far-left Anglicans seem to be infatuated with it.) And I certainly recognize my bias towards belief. I would be comfortable to call it a draw, but so many Jews won't. Instead of swinging at some pretty easy pitches, so many run from the plate at every new curve ball. Every new discovery, observation, or conjecture convinces some non-Orthodox Jews to abandon their patrimony and faith.
We're not talking about slam-dunk, overwhelming evidence. Whether the zeitgeist is Higher Criticism or the Minimalists rejection of the Exodus, there are always competing explanations available. They are sometimes embraced by the many, sometimes by fewer scholars, but they always mean that those who hold them are in good company. They haven't checked their critical faculties at the door. They may be part of a minority, but nothing resembling membership in the Flat Earth Society. So why is Jewish faith so often the loser? If the persistence and resilience of that faith doesn't quite constitute proof, does it not at least count as evidence in arguments that could go either way? Does faith have no backbone?
The word emunah loses too much when it is translated as "faith." More properly, it has strong overtones of faithfulness and loyalty. Conviction does not evaporate before every challenge and question. It allows one to function with questions, especially if there is any kind of plausible answer available.
There are too many Jewish scholars and liberal clergy eager to betray their legacy for thirty shekels worth of academic respectability.