Orthodox Education in Israel: A Special Interest No Longer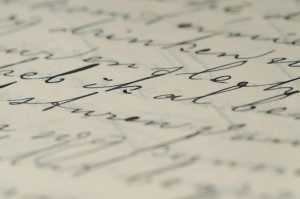 Another interesting outcome of the Israeli elections: a chareidi party is now the third largest in Israel (tied with Likud), with the chareidi faction quite close to Labor in size. All told, the number of observant Knesset representatives will be 31 or more, or just over 25%, quite similar to the numbers in 1996.
It is no longer plausible to refer to the Orthodox parties as "special-interest" or "fringe" groups more than any other, even the Likud. The only fringe element of the Orthodox parties is worn on the corners of observant MK's Tallisos Ketanos.*
One might hope that just as the last Knesset dismantled the Religious Affairs Ministry, this one might reduce the influence of the Education Ministry.
Here is the problem, in a nutshell. There are two national school systems: government, and government religious. No charedi school system is under direct government control — nor would they, in good conscience, put their school systems under the potential influence of the next Shulamit Aloni or Yosef Lapid (two former powerful Knesset members known for their strongly anti-Orthodox views).
As a result, education for charedi children becomes a political issue, with charedi parties negotiating for "special allocations" to support basic education, while secularists talk of Shas bankrupting the state in order to finance their schools. Canada provides more equitable funding for observant Jewish children than does the Jewish state. Unlike Israel or the United States, Canada [to the best of my current understanding] requires only adherence to basic standards of education in order to receive per-capita funding.
It is the schools themselves that explain why Shas remains large and powerful, with a base of Sephardi support extending far beyond the charedi community. The (secular) government schools are plagued by indifferent teachers, drugs, alcohol and violence, with the result that Israeli students perform lower on standardized tests than anywhere else in the industrialized world — as former Diaspora Affairs Minister Michael Melchior put it, lower than Thailand.
The famous actor, director, and Baal Teshuvah [one who adopted Jewish observance] Uri Zohar differentiated between the Shas and government schools in two words: lomdim sham — they learn there. And he was not referring to religious subjects, but to language, mathematics, science, even English.
Shas is not merely restoring the glorious Sephardic Jewish Heritage to Sephardic Jewry. Their social and educational agenda is saving the future of Israel itself. To call their schools a special interest, subject to the horserace of partisan politics, defies logic.
* This is a pun; Orthodox men customarily wear a Tallis Katan, a four-cornered garment with tzitzis fringes as prescribed in Numbers 15:37-41.