No Disengagement from Another Jew's Pain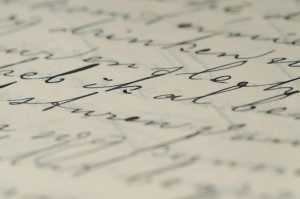 During past discussions here and elsewhere, several writers referred to what they perceived as a strict division between the Chareidi and Modern Orthodox/Religious Zionist groups, especially in Israel. One commenter said, for example, "Each group is focused on its own issues, and has little interest in, or sympathy for, the other."
An interesting footnote to that discussion arrived in today's e-mail, in the form of a special Maos Chittim appeal from Agudath Israel. [Literally, Maos Chittim means "money for wheat"; in modern parlance it is a charitable appeal to support Passover expenses for the poor.] As they have taken great pains to point out in the past, the financial situation of those learning Torah in Israel has taken a dramatic turn for the worse, following extreme cutbacks in support for both yeshivos and families with small children while Bibi Netanyahu was Finance Minister.
So in addition to the regular "Overseas Passover Fund" from Agudath Israel, this year they launched a special appeal, as mentioned above — for the evacuees from Gush Katif.
More people than ever in Agudath Israel's "core constituency" are in need of funds — and their special appeal, "in keeping with a call from the Gedolei Eretz Yisrael [the leading Torah scholars residing in Israel]," is not for chareidi Kollel students, but for the hard-working residents of Gush Katif now searching for work.
As someone said to me, he wished this weren't even remarkable. But given the perceptions of too many of the religious public (of all stripes), it is a Kiddush HaShem, a Sanctification of G-d's Name of the highest order.
Indeed, "we must not forget our brothers and sisters from Gush Katif." And thank you to the Agudah for emphasizing that political affiliation doesn't determine brotherhood. No one asked me to post this, but here's how to respond:
Gush Katif Pesach Fund
Agudath Israel of America
42 Broadway, 14th Floor
New York, NY 10004
or call 888-749-8611
They take Visa/MC for charges of $50 or more.