Artscroll Is Not To Blame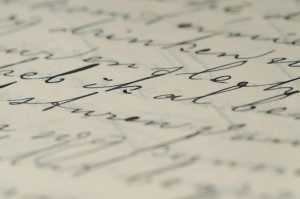 The blame for any perceived shortcomings with Artscroll does not belong with Artscroll. The real culprit is far more sinister.
My recent post on pictures of Gedolim of previous generations unpredictably invited a large number of comments, many heading in all sorts of directions. A sub-thread took aim at the editorial and hashkafic policies of Artscroll.
I believe that the critics have forgotten an important factor, perhaps the single most important factor in determining Artscroll's policies. Artscroll is not an academic institution. It is a for-profit business. It can hardly be blamed for doing what businesses do – keeping an eye on the bottom line.
Full disclosure. I've been published by Artscroll, and have no complaints about my treatment. I continue to work on an ongoing project. I know many of the writers, and people in the upper administration. Those whom I know are bright, principled, and possessed of definite hashkafic views. At the same time, virtually everyone I've met in the Artscroll orbit displays far more intellectual openness than you generally encounter in our community. The people I know enjoy a good thought from Rav Kook, or from Rav Soloveichik. They know all about the treatment of the Three Oaths by the Avnei Nezer, the Meshech Chochmah and others (see comment #35). Their view of the Shoah is nuanced and well-considered.
Why are their personal views and openness often not seen on the printed page? I firmly believe that the Artscroll market won't permit it. Artscroll can not afford to alienate large groups of its patrons. While some people grumble about what they – rightly or wrongly – regard as editorial transgressions, Artscroll enjoys readership in both centrist and right of center communities. I strongly suspect that the latter is the larger cohort, and far more important financially. In any event, most people in the centrist community will continue to use Artscroll in spite of reservations.
The situation on the right is more complex. If Artscroll showed more balance, most haredim would hardly care or voice any objection. The zealots, however, would wreak havoc. They have for hundreds of years, and their influence has hardly waned as of late. Zealots don't just rant, rave and fulminate. They are persistent. They will call you at all times, accost you in all places. They will start whispering campaigns behind your back, malign you to your rabbeim, friends, colleagues and employers. They make life miserable for great Torah luminaries; they do the same to us commoners. Like terrorists, they don't negotiate. Many people don't give in to them, but virtually everyone gets worn down by them.
The owners and editors of Artscroll are bright and knowledgeable. They have been around the block a few times, even if it is a single block in Flatbush. They know that quoting Rav Kook or Rav Soloveichik will without any doubt bring the taint of heresy and calls for boycott.
The zealots are hardly the majority of the community, but their tactics give them more power than their numbers would predict. I don't think that it is fair to ask the decision makers at Artscroll to risk their incredibly wonderful accomplishment – or even their personal sanity – by standing up to the Army of the Doctrinally Pure.