Judge Everyone Favorably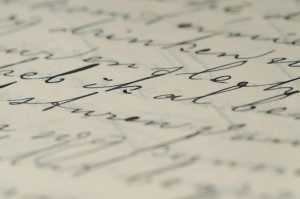 Network World was one of many newspapers and technology journals that carried a nice mention of the Contact Loved Ones project, which I wrote about earlier. I note, however, the entry below ours in the same article:
Always connected: virtue or vice?

VON being a diverse show with attendees from all over the world, a group of orthodox Jewish men at the show managed to find a quite place on the exhibit floor to form a minyan, or orthodox prayer group. As the men bowed and prayed, one person in the group appeared to be thumbing a hand-held mobile communications device. One observer noted: "If you're going to make time in your schedule for prayers, just put the Treo away."
I'm pretty familiar with that minyan, since it, like Contact Loved Ones, was organized in part by Yaakov Menken. The fellow holding the Treo was Mendy Newman, Product Manager at Kayote Networks. He had downloaded mincha [the afternoon service], so of course he was "thumbing" it!