In Defense of Sarcasm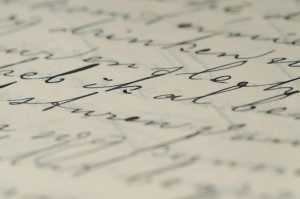 On Friday, Shira Schmidt took Eytan Kobre to task for his earlier post "deriding the Conservative movement's current quandry." Her view is that help, understanding and a "life-preserver" are preferable to derision or a patronizing attitude.
While it is always difficult to argue against a more gentle approach, I nonetheless see a place for sarcasm in an article like Eytan's. The Conservative movement is having an ever-so-serious discussion that obviously boils down to when, not if, it will place modern Western values ahead of the eternal Torah, all the while attempting to wrap the discussion in "Halachic" terms. When presented with something plainly ridiculous, sometimes it is right to rise to the challenge. "Ridiculous" is "deserving or inspiring ridicule;" what's wrong with being inspired?
An unseemly form of ridicule would be to simply call them ignorant fools, and leave it at that. To offer a real-world parallel, there are those who dismissed Rabbi Adlerstein's sensitive discussion of homosexuals and homosexuality by calling him a homophobe. Anyone who bothered to read his articles knows otherwise, but believe me, there are those out there who stopped reading at the headline and imagined they knew what he had to say. That is ill-advised and adds nothing to the discussion, regardless of which side you take or wish to critique.
Not so, Eytan Kobre's acerbic pen. To take the first of his comments by example:
Now, what a strange thing for [Rabbi Perry] Rank to say. What could possibly have led him to believe that his colleagues would accord the same weightiness to "a rule of the Torah" as they would a decision of the law committee?
This is a very good question! Via the law committee, they have waived a number of Torah laws, putting the former ahead of the latter. They did lift the ban on kohein–divorcee marriage, though I didn't hear about the mamzer-non mamzer one. Concerning the Conservative "teshuvah" permitting driving to shul on Shabbos, Rabbi Simcha Roth, a distinguished member of the Conservative "Masorti" movement's Halacha committee in Israel, called it "untenable sub specie halachah." So even the Conservatives themselves are mocking the law committee.
Take this sort of "Halachic position" seriously, and you are accused of "apologetics" — and it takes pages and pages to address. Furthermore, it grants entirely undue credence to a position with all the relevance to Halacha of Flat Earth Society findings to modern-day geology. The very idea that the Holy One, Blessed be He, who created Time, wrote the Torah not knowing that humans could have "monogamous homosexual relationships" — that has no place at the table of genuine Jewish scholarship.
Sometimes a sarcastic remark makes the same point much more briefly, and is much more fitting as well. There are any number of opinions that something need not literally rise to idolatry in order to warrant the treatment of Megilla 25b — because the ideas are so foreign to that prescribed by the Torah, that it is entirely appropriate and reasonable to treat them with scorn. In this case, the people looking to "jump ship" are probably thinking many of the same thoughts, and are quite happy to see someone saying the things they are thinking.