Valentine's Day: Why does the ACLU not sue to keep this religion out of school?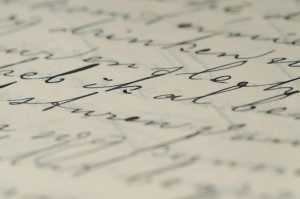 Doing carpool today, taking my kids home from school, we passed by the local public high school. Kids were streaming out of the public school, many of them carrying big heart-shaped helium baloons for Valentine's Day.
Something struck me then which in fact strikes me every year on Halloween, Santa Claus Day, Kwanzaa, Valentine's Day and Spring-Color Egg Day, and that is: the public schools DO teach religion, and they DO celebrate religious holidays.
This has been actually infuriating me for years, ever since I first noticed it. The Bible cannot be read in public schools, teachers cannot refer to G-d, the Ten Commandments cannot be posted on the walls, but the teachers openly promote witches and cupids, goblins and Greek gods, pagan rites of spring (the eggs being all that remains of Easter) and orgies of commercialism.
Mind you, I don't actually want the birth of Chr*st or his supposed resurrection (Easter) to be taught in public schools, but I do think the utter absence of any reference to G-d in even generic terms is a social and moral horror, especially when an alternative religion IS being promoted in public schools.
I was in another public school — to vote — not long after Halloween, and saw goblins and witches taped up all over the walls and bulletin boards. No one protested, no one seemed to think there was anything immoral or unconsitutional about promoting sorcery and witchcraft. The supernatural aspect of Halloween seemed to ruffle no feathers. What are we to make of this?
What to me is most appalling about Halloween is the constant theme of death, the black costumes, the skulls and blood and so on. It gets worse every year, more gruesome and more disgusting. As for Valentine's Day, there is little mention of marital love but a lot of sexual innuendo and suggestiveness in so many of the Valentine's Day displays, ads and articles one sees at this time of year.
Now for the record, I do not agree with some of my fellow Jewish conservative writers and pundits, such as Dennis Prager, Don Feder, Michael Medved and even my fellow C-C contributor Shira Schmidt, about the propriety of Jews saying "Merry Chr*stmas" — a word Jews never pronounced, nor spelled out, when I was growing up. Even though I have a lot of sympathy with those Christians who feel that the religious significance of their holiday has been denigrated, if not forced into the closet, I consider Xmas to be the quintessential non-Jewish holiday.
We are natural allies with devout, G-d-fearing Christians in the culture wars, but we are not natural theological allies, since the difference between our theology and theirs is PRECISELY the point of difference between Christianity and Judaism.
It isn't — pace Abe Foxman — that Christians are pro-life and Jews are pro-abortion, nor that Christians are for marriage and Jews are for gay rights, nor that Christians want their children to learn the Ten Commandments and Jews want their children to learn their Miranda rights. No, in the arena of morality, Torah Jews and Christians are generally on the same page. It is in the arena of theology, precisely, that we differ.
(BTW when I say we are on the same page I don't mean that we necessarily agree about what to do POLITICALLY — about abortion for example — since some liberal Orthodox Jews don't think the government should do anything about morality at all — but in personal behavior and beliefs, Orthodox Jews and Christians live similarly chaste and moral lives.)
I know that there are Christian parents who do not want their children learning about ghosts and goblins in school, or learning about Cupid and the arrow of love — who do not want their children exposed to witchcraft, sorcery and magic in their classroom — and we Jews should totally be on the side of those Christians who utterly reject paganism, in whatever guise it may appear. To the extent that the question is Bible-based monotheism vs paganism, yes, that much theology we do share with Christians.
[BTW, while I am talking about religious symbols in public spaces, I will just throw in my dismay at some of the tactics Chabad has used over the years. I love seeing their big menorahs in public places and take pride in those displays — as do many Jews, both secular and religious. But: Chabad had to fight, and win, many court cases in order to win the right to light their menorahs. Their opponents in each of these cases were secular Jews who fought bitterly to exclude even JEWISH symbols from the public square — so intense was the secular Jews' hatred and fear of anything religious. Time after time, in order to win their case, Chabad was willing to stand up in court and blithely deny that the menorah was a religious symbol at all! They no doubt felt that "the end justified the means," but I adamantly disagree.]
To get back to Valentine's Day: The question of why black magic or pink Cupids are allowed while G-d is forbidden — and why Christian protests are so muted and have so little impact on school festivities — is one I have wrestled with and which I cannot come up with a rational explanation for.
That is, I can't think of a rational or Constitutional reason why a distinction is made in public schools (and public libraries and other public spaces) between Halloween and Xmas, or between goblins and crosses.
I CAN think of emotional and moral reasons for this distinction, reasons why the heavily Jewish ACLU wouldn't be bothered by pagan displays, and here they are:
1. Paganism does not threaten to separate Jews socially from non-Jews in the way that serious religious differences do.
2. Paganism makes no moral demands, does not suggest that people have any need to rein in their animal appetites.
So I think I understand why the ACLU doesn't mind the promotion of pagan religious rites in public schools but I think if G-d cannot be mentioned in school, NO religion should be allowed in school.