A Hamas Win is Good for Israel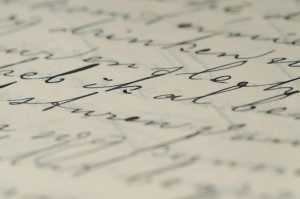 No, this isn't crazy. It's a theory that could even turn out to be true. I don't mean to suggest that the Hamas victory is definitely good news — but it could well be so.
First of all, as my brother-in-law already said:
The Hamas win is bad news only to the PA thugocracy, and to misguided naifs that maintain the fantasy that any of the Palestinian leadership ever had goals other than the total destruction of Israel. In reality it has been clear for several years that the only difference between the PA and Hamas approach to the "peace process" was in tactics, not strategy.
The PA has been funding terror for years. Remember the Karina-A? Remember Arafat's payments to suicide bombers that the IDF discovered in his office? So the fact that terrorism will now be funded directly by the PA will hardly be new. So it's hard to see what the bad news is here.
The good news, on the other hand, comes in many parts. First of all, as above, those who still believed the Palestinians sincerely desired peace with Israel got a cold dose of reality. This link from my brother-in-law is one of the examples of someone "waking up to the truth," and it's a very good read:
In a legally executed, internationally supervised democratic process, the majority of Palestinian adults calmly and thoughtfully committed themselves to pursuing a one-state solution built on the ashes of a defeated Israel.
GWB has already said that the US will not talk to a Hamas-led government until Hamas no longer seeks the destruction of Israel. That, to paraphrase another writer, will happen shortly after the Angel of Death orders mittens and earmuffs. Thus the pressure on Israel — from within and without — to make yet another concession, yet another suicidal maneuver in the name of "peace," may now cease for a number of years.
But furthermore, Hamas is tied to a series of atrocities against Israeli civilians. It has never disavowed these attacks or accepted anything other than a cease-fire. Under any other circumstances, it was only a matter of time before they would start again.
Now, given that they are in the government, any Hamas terrorist attack is an act of war committed against Israel's civilian population by a hostile foreign country. Israel should have the right to respond in the same fashion that any other nation would respond to an act of war committed against its civilian population by a hostile foreign country.
Unfortunately, of course, "should" is the operative word. Nonetheless, one can hope that Israel will have considerably greater latitude to respond to deadly attacks now that the Palestinian Authority can no longer claim that it "cannot control" the terrorists — since now the Palestinian Authority is the terrorists.