How Much Does the Truth Matter?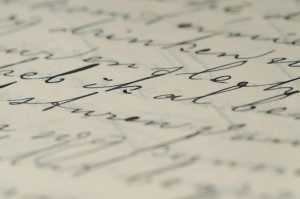 Not having posted here since November 30, I feel obliged to put something up if only to demonstrate that reports of my blogospheric demise are at least somewhat exaggerated, even if it means contributing one of those short posts that make Rabbi Menken kvell. And so . . .
The other day, the New York Times had this to say in an editorial on the Alito hearings:
The White House has tried to create an air of inevitability around Judge Alito's confirmation. But the public is skeptical. In a new Harris poll, just 34 percent of those surveyed said they thought he should be confirmed, while 31 percent said he should not, and 34 percent were unsure. Nearly 70 percent said they would oppose Judge Alito's nomination if they thought he would vote to make abortion illegal–which it appears he might well do.
Now, the notion that a Justice Alito or any Supreme Court justice in history will "vote to make abortion illegal" is — as any beginning law student will affirm — nonsense. Let me qualify that: I suppose that if a justice was to make the case that fetuses enjoy personhood under the Constitution (hey, if Wild Bill Douglas wished to accord such status to trees, then . . .) and government support for abortion procedures is seen as deprivation of that person's life, then we'd have a jurisprudential argument for an abortion ban. But last time I checked, not even Nan Aaron and Ralph Neas were trying to scare the American public with that specter (pardon the term!), so outlandish a scenario is it (although, come to think of it, not more so than John Roberts as supporter of abortion clinic bombings).
What is indeed foreseeable is that Sam Alito would help overturn the holding of Woe (oops, Roe) that abortion is a constitutional right, thereby enabling a state legislature duly elected by the People to effectuate the wishes of those People by banning abortion in their state. What we have here, then, is an instance of the legendary institutions of the Harris poll and The New York Times making an elementary and grievous error of law and logic in full view of the American public.
What's new about this, you ask? Isn't the Times, along with the rest of the media, frequently rife with errors large and small, as a glance at the Corrections box in the Times on any given day will confirm? Yes, but this was not a newsroom piece filed by a cub reporter on a deadline; it was the considered opinion of the editorial board, presumably arrived at by its august members after thoughtful deliberation and consultation with experts.
And to compound the matter, no retraction by the Times has been, to my knowledge, forthcoming. Not even of the passive-voiced, actor-less "mistakes were made" variety that is so in vogue contemporarily; and certainly not a fullthroated mea culpa of the sort Daf Yomi-niks encountered the other day towards the end of Eiruvin when Rava began a public retraction of a teaching of his with an unambiguous and — unless truth is as precious to you as it was to Rava — seemingly unnecessary, preface of "The statement I made to you earlier was a mistake on my part."
The best the Times was able to bring itself to do was to contradict itself with the following paragraph in another editorial several days later:
Judge Alito's assertions that he will keep an open mind on Roe are little comfort. With nearly 70 percent of Americans saying in a recent Harris poll that they would oppose Judge Alito's confirmation if they thought he would vote against constitutional protection for abortion rights, he was not likely to say at his hearings that he would do so. Few nominees would be so brave or foolhardy.
In other words, this time the Times was right on the role of Supreme Court justices in abortion cases, but wrong on what the Harris poll actually asked. Oh, well.
In any event, I'll now ruin what was until this point a pretty well-reasoned post, by opining that the Times' problem with owning up to the truth might, just might, have something to do with the underwear ads that are a regualr feature on its Section One news pages. Yup, you read that correctly.
And now to explain myself: I certainly didn't mean what I just wrote in any demonstrably causative sense. That meshuggah I'm not. But I do confess to having been, for a long time, amazed at the inexplicable moral obtuseness of the Times in running those ads, which are often aggressively suggestive, alongside news of human tragedies of all sorts. On any given day, stories on Baghdad car bombings and sundry natural disasters are bordered by photos of mostly unclad females, often paired with mostly unclad males, and striking less-than-benign poses (I can already visualize a blogger of the Ortho-with-a-chip-on-his-shoulder genre asking how Kobre even knows of such things. Well, those ads are, indeed, one of a number of reasons the WSJ is my news source of choice).
Let me be clear: My amazement has nothing at all to do with religion and the offense that a religious person ought to take at what those ads portray; I'd never think to accuse the folks at the Times of such religious leanings. My puzzlement derives, instead, precisely from my assumption that decisions at the Times are made largely by card-carrying bleeding heart humanists, who fancy themselves exquisitely morally sensitive and committed to truth, justice and (People for) the American Way.
How do they justify to themselves the decision to daily juxtapose reports of profound human suffering with ads of that nature whose effect on readers they surely know full well, rather than banishing the latter to, say, the sports pages, assuming they can't bear to forego the ad revenues? Can this at all be justified under any standard of moral seriousness? I think not. And the legions of equally sensitive and caring humanists who read the Times so religiously and revere it as a voice of moral authority, what are they thinking, or are they?
True, radio listeners and TV watchers are treated to this sort of thing all the time when reports of a five-alarm fire wiping out a family or of a parent fatally beating a child or genocide in Sudan are interspersed with the cheerful announcer doing last night's sports scores or ads hawking Florida vacations. And, indeed, this has troubled me for a long time because I believe it has an insidiously desensitizing effect; it's one of the reasons, believe it or not, that I prefer public radio. But it's still not remotely on a par with what the Times does every day in running these ads.
Rather than make explicit the connection I see between the two halves of this post, I'll leave that for the reader to ponder. But consider this: once there was a president whose ability to discuss matters of life and death in inappropriate settings put the lie to his moral seriousness, and he, too, had a problem telling the truth.
Now, did I say something about a short post?