Response to Comments on Tookie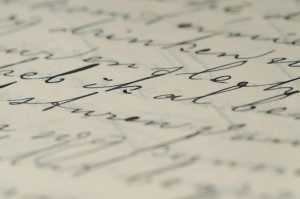 Some folks – in the Comments section, and in personal communications – really disagreed with my piece on Tookie. I disagree back.
The common denominator of the malaise of the largest group is that non-Jewish courts ought to have extra-legal rights to extend the death penalty beyond what is prescribed by Halacha. My old talmid Nachum correctly points out that Rav Moshe seems to assume as much in his responsum to Mario Cuomo.
I think this is largely beside the point.
I was fully aware that there are halachic arguments that allow non-Jewish governments to employ looser standards than the ones we find in the Gemara. Maybe (see below). Surely, though, a license to set looser standards in order to protect society cannot mean setting no standards, or hopelessly stupid ones? Would our readers condone using forced confessions, or polygraph tests administered by intellectually challenged technicians (DMV workers come to mind). Why not send accused murderers back to Salem, and dunk 'em in the old well, and see who is guilty? How much better is it to rely on the hearsay testimony of the kind of human riffraff that we are trying to protect society from? If our Torah regards this kind of testimony as inherently unreliable, should we not heed its voice?
Again, the Chazon Ish ruled that a Noachide court could not accept the testimony of those who violated the most commonly observed parts of the Noachide code. Why should this particular bit of Torah teaching be discarded? Do we, or don't we, believe that the Torah is correct, even if we wouldn't have come up with the same conclusions? Why should we celebrate when we see our fellow citizens ignoring what we believe to be Hashem's way of handling things?
If society needs to protect itself by making it easier to obtain a conviction, there are other and better ways. Several correspondents, including Rabbi Menken, pointed out that circumstantial evidence may be admissible in a non-Jewish court, at least as an extra-legal measure. Rabbi Michael Broyde phoned from Panama to propose a perfectly sensible guideline: circumstantial evidence that would be considered in halacha to be the equivalent of a siman muvhak (a logically dependable indicator). (Linking the bullet to Tookie's gun would not by itself constitute a siman muvhak, without some other corroborating evidence – which was not there.) These proposals make sense. (For more on reasonableness as a requirement in the running of Noachide courts, see Chazon Ish, Choshen Mishpat, Likutim 2:2.) Halacha recognizes that the court can sometimes "know" that a perpetrator is factually guilty, while still unable to obtain a capital conviction because it sets such a high evidentiary bar. The Gemara itself demands special extra-legal punishment for a de facto murderer, even when he is not a de jure one. While we may "know" who a murderer is through the testimony of two witnesses who did not fulfill the obligation of warning the perpetrator in advance, we cannot do anything but guess when we pit convicted felons against each other on the witness stand. We can guess, but not know. We know far more through some types of circumstantial evidence. Reliance on umdena (legal presumption) is not uncommon in areas of halacha when human life is not at stake (and even some where it is – see Responsa Mishpat Kohen #143.) Ask yourself – if you had to write a responsum to Governor Scharzenegger regarding where the Torah would want to draw the evidentiary line in a California that found it necessary to convict more murderers, would you be so quick to admit the testimony of the sleaziest witnesses that money and promises of time off can buy?
As far as Rav Moshe's responsum, I don't know what to make of it. First of all, Rav Moshe makes no mention of the Torah's expectations of non-Jewish courts, and instead provides an overview of practices in a Jewish beis din. (I've discussed this teshuvah with several members of Rav Moshe's family, and no one claimed to have a handle on this. I have my own theory, which I share with my law school students.) Secondly, Rav Moshe is hardly a source of support to the tenor of the majority of conversation I've heard in the Orthodox community. Yes, he does leave room for the application of extra-legal capital punishment. But he also rejects the reasons often given in our circles for the necessity of starting up 'Old Sparky:" "hatred" of the perpetrator (revenge?), and a concern that the world is falling apart. He sees the value of execution only in teaching society about the seriousness of crime. Rav Moshe does backtrack at the end of the responsum and allows for society to "set limits" in a wanton society in which murder is committed by the especially vicious (sounds like Tookie), or when people are killed not in crimes of passion but because life has become cheap (sounds like LA). I cannot say that I fully understand the distinction; perhaps some of the discussion here will generate some clarity. Thirdly, Rav Moshe did not seem interested in providing Governor Cuomo any sources as to how he arrived at his conclusion.
For those sources, we must go elsewhere. Rabbi J David Bleich's Contemporary Halakhic Problems (vol. 2 pgs. 341-367) gathers it all together, as only Rabbi Bleich can. His conclusion is worthwhile remembering:
While a strong argument may be made in demonstrating that Noachide courts may exercise discretionary authority in admitting circumstantial evidence, either in enforcement of the provisions of the Noachide Code or by virtue of authority delegated to them by the "sovereign" in imposing "the king's justice," the existence of even such discretionary authority cannot be demonstrated beyond cavil.
At least we ought to be more muted about what we are not sure.