Israel's Judicial Tyranny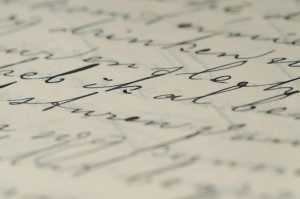 For years, Jonathan Rosenblum has written about the antics of Israel's Supreme Court and its Chief Justice Aharon Barak. For most of those years it seemed few outside the Orthodox world were listening, but now it appears that others are taking note. While his column in today's Jerusalem Post briefly mentions the latest — Chief Justice Aharon Barak's unjustifiable opposition to the appointment of Professor Ruth Gavison to the bench, no fewer than two other columnists make it their focus.
The first of these is Caroline Glick, the JPost writer who was embedded with US troops during the invasion of Iraq. In a few lines, she points out how monolithic is the character of the court, and how minimal a threat Gavison poses to Barak. His opposition is comprehensible only if, in Barak's vision, the court must be composed of ideological clones of… Aharon Barak.
Last Friday… Supreme Court President Aharon Barak went to war against Hebrew University law professor and human rights activist Ruth Gavison, who Justice Minister Tzipi Livni wishes to nominate to the Supreme Court. In public remarks, Barak launched a stinging attack against Gavison for what he referred to as her "agenda," noting that it was "not good for the Supreme Court."

The notion that the Supreme Court appointment of Gavison – a fellow secular leftist from his university – could get Barak bent out of shape is a sign of the insularity and juridical uniformity of his court. One can scarcely imagine how he would react were the possibility of nominating a religious, right-wing jurist to the court ever raised.

Given [Barak's near-total control of who gets a seat], Barak's attack on Gavison must be seen as an act of hubris of the first order. It is a reflection of Barak's elitist view that anyone, regardless of his or her professional credentials and intellectual caliber, who does not agree with Barak's own judicial agenda, is unworthy of a court appointment. What Barak seeks is not a wise, fair and professional judiciary, but a uniform one – molded in his own image.
The second article is far more scathing, and is written by Evelyn Gordon. [As pointed out in the comments below, she has written previously in Azure as well as the Jerusalem Post about this issue. So although it wasn't with the regularity of Rabbi Rosenblum, her criticism isn't that surprising by itself. Perhaps the surprise is that there were three columnists — unanimously criticizing Barak — in the same day's issue. I might speculate that the cause of that is not simply that R. Rosenblum and Gordon are being heard by others like Glick, but that this particular instance is so egregious in its abuse of rational standards. But that would not explain the overall tenor of Glick's piece, which is to deliver much the same criticism as Gordon, and as R. Rosenblum so many times in the past.]
For sheer, unmitigated hypocrisy, it would be hard to beat Supreme Court President Aharon Barak's justification for opposing Prof. Ruth Gavison's Supreme Court nomination. In a lecture last Friday, Barak said that while Gavison is "completely qualified" for the post, he objects to her because "she comes to the Supreme Court with an agenda" regarding the court's proper role in society. "That is bad in and of itself," he declared. "That isn't our system… One's conception of one's role should develop during one's tenure."

That, of course, is patently ridiculous: As one judge commented to Haaretz this week, "How can you expect a senior jurist, some 60 years old, not to have opinions about the court's role?" But it is particularly egregious coming from a man who has systematically made the court a vehicle for his own agenda during 27 years on the bench.
What both writers make clear is that Gavison, a Constitutional scholar, merely wants to see Israel's Supreme Court follow the same limits as apply to judiciaries worldwide. They do not write laws or meddle into every government decision — they merely determine whether something is in accordance with the nation's constitution and other laws. Israel's Court, on the other hand, arrogates "standing" to make a decision on just about anything, whether or not it contravenes the will of the people as reflected by the Knesset. And, furthermore, Barak's view is that the Court should impose its own "enlightened" outlook upon the rest of society.
While it has long been known that the Supreme Court offered knee-jerk opposition to all things religious, and/or reflecting the character of Israel as a Jewish State, others are realizing that not only the religious community is affected by a Court that has discarded its moorings and set sail, dragging Israel along with it from democracy to judicial oligarchy. Or, as Glick puts it:
The net result of all of these actions has been the effective disenfranchisement of Israeli citizens and the distortion of Israeli politics and law to the point where it is difficult today to view Israel as a democracy.
Both articles are highly recommended.