The Yom Kippur Monopoly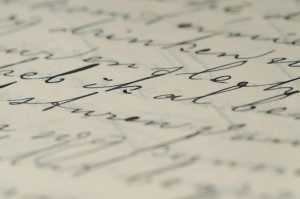 Just before Yom Kippur, a popular Jerusalem shopping mall published a glossy magazine supplement advertising its latest glitzy fashion items, many of which are beyond modesty. In the centerfold of the magazine is a Hebrew article entitled ,"How To Make It Through the Fast–Day." Among the suggestions are the usual erev Yom Kippur precautions: lots of water, no caffeine, many carbohydrates, etc., etc.
Then comes the kicker, a sub-section called, "Additional Tips For An Easy Fast." (Free Hebrew lesson: the word for "tips" is tippim.) It is possible, says the article, to have a pleasant Yom Kippur even without eating. Among the best ways to take your mind off food is to meet with friends and family; read light books; play enjoyable games like Monopoly, and watch some video. (It goes without saying that no mention is made of such ideas as repentance, prayer, tzedakah, books of life and death – or, God forbid, God.
My first reaction was one of shock and insult. If they don't want to observe Yom Kippur, that is their problem. But why observe and desecrate at the same time? Does God really desire their fasting under such circumstances? Isaiah's angry words (I:12) came to mind: "Mi bikesh zot miyedchem remot chatzerai" "Who asks this of you, to trample on my precincts?" It would be better if you ate all day to your heart's content rather than to refrain from food without a thought of the larger issues that Yom Kippur represents.
But then a calmer reaction forced its way to the surface. Perhaps this is not entirely negative. At least, the memory of Yom Kippur is still alive in the hearts of Israelis, even the totally secularized ones. True, this makes a mockery of the sanctity of the holiest day of the year, but at the very least, they are maintaining something of Jewish tradition, even if they are doing it improperly. These people are not, after all, deliberately desecrating Yom Kippur. They know no better, and this is how they were raised and taught. Perhaps, in paraphrase of that old Chasidic tale, one can say of them that even while they play Monopoly on Yom Kippur, they still fast on that holy day. In fact, maybe this is an indictment of the inability of observant Jews to reach out and explain Jewish values to those who have been deprived of them.
Several questions come to mind:
a) Were it not so painful, it would be ludicrous to consider that among the same people of Israel, some Jews on Yom Kippur afternoon are reciting the Asarah harugei malchut while other Jews are playing Monopoly; some are recounting the awesome avodah in the Jerusalem Temple while others are watching awesome video films; some are beating their breasts in the Ashamnu, bagadnu confession, while others are engaged in light reading and chit-chat. What does this say about the one-ness of the Jewish people?
b) It is curious: what is the hold that Yom Kippur has over all Jews, no matter how far removed they are from tradition? Is it a manifestation of the Jewish inner soul that refuses to be extinguished? Is it fear? (Yirat shamayim in any form, remember, is not a bad thing) Has Yom Kippur become a kind of national holiday denuded of genuine religious meaning? It is said that 95% of Israelis fast on Yom Kippur. (At this writing, there are no stats on what percentage of the 95% are playing Monopoly.)
c) A similar question can be asked about Pesach. A huge percentage of Israelis do not eat chametz on Pesach. Why? Another national holiday? What is it about Yom Kippur, Pesach ( and, it should be asked, the mitzvah of berit milah) that retains the loyalty of even the most secular of Jews?
This is something to think about as we leave these awesome days of Tishrei behind and begin our journey onto the days of 5766.