On the Temporary Withdrawal from Eternal Land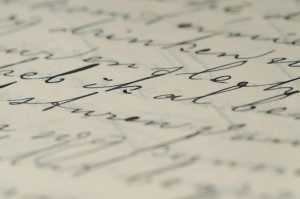 I received the following communication, which was written anonymously on an individual level, yet on behalf of all of us on a communal level. In essence, it says that the Government of Israel's withdrawal from Gaza in no way compromises our eternal title to all the lands promised to the Jewish People, any more than did the forced exiles under Babylonian and Roman rulers.
Initially, I didn't really see the point of saying this — especially for those of us in more charedi circles, who never claimed that the modern, secular state was the herald of the Messianic Age. On further reflection, though, with "Disengagement" upon us, I understood what the author perceived all along — that for our own reinforcement, and the understanding of others, we do need to declare that this land, even that piece of it which the state is now leaving, is our People's.
That is, in essence, what is said, but the full text is printed within.
Political and practical discussions / agreements / actions have taken place, are currently taking place, and/or might (continue to) take place, between and/or involving various parties, including representatives of the government of the State of Israel and representatives of some of the Arab and other non-Jewish peoples found within the boundaries of Biblical Israel.

This entire statement, including the forthcoming declaration, does not imply or establish, in any way or manner, the merits and rights of any of said parties to enter into and/or effect any such discussions / agreements / actions, and is not intended, neither as an endorsement nor as a criticism of any of the said discussions / agreements / actions.

Agreements by proper representatives ot the Jewish People are generally considered with sincerity. Therefore, it is proper to establish the environment surrounding such agreements. At times, practical situations require current practical solutions. Agreements, even when valid, which are reached to facilitate such practical solutions, do not necessarily define or establish the essence of the universal truth of the situation.

One finds, for superficial examples, the legislated ideas, in real estate law, of "eminent domain" and "adverse possession", which, by legislated law, could be changed or modified per situation. As applicable to either side of the practical solution equation, these types of ideas show that the essence of the universal truth reigns supreme.

As such:

We hereby declare and state, that, irrespective of any and all of said past, current, and future discussions / agreements / actions, the claims and rights of the Jewish People to all of the lands entitled to the Jewish People by Divine and Biblical Proclamation and Establishment, in theory, in essence, in fact, and in actua1ity, were not, are not, and shall never be
affected, in any way, form, or manner, by any and all of past, current, and future said discussions / agreements / actions, and said claims and rights of the Jewish People have continued, do continue, and shall always and forever continue to survive and exist, and are and shall always and forever be, continuously and inherently, completely and totally valid and effective.