We Toil, and They Toil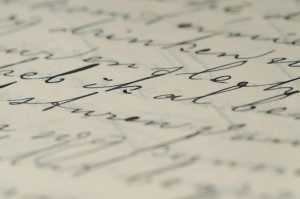 This item, from David Bedein in Efrat, more than speaks for itself.
A newsworthy side-bar to the funeral of the four Israeli Arabs who were killed on the bus in Shfaram in Thursday was that the only Jewish Israeli to deliver a eulogy at their funeral was an Israeli "settler",
Rabbi Menachem Froman, the Rabbi of Tekoa in the Judean Hills and a
fierce ideological opponent of the current Israeli government
disengagement policy.

Rabbi Froman spoke for ten minutes and read aloud a letter from the
Rabbi Shlomo Amar, the chief Rabbi of Israel.

As Rabbi Froman ascended the platform to give the eulogy, there were
chants of "Death To Settlers", because press reports had mistakenly
reported that the bus killer was an Israeli Jewish "settler". (The
killer was from Rishon LeTzion, founded in 1882)

Rabbi Froman delivered the eulogy, in which he declared that "all
people who believe in God, no matter how they worship God, express
their outrage at such an act", and that "we the Jewish people in the
land of Israel share the pain and suffering of the families today and
wish to share our community's condolences in the loss of your loved ones".

After the eulogy, Rabbi Froman was lauded with a long ovation, as any
cries of antagonism disappeared.

In order not to violate the Sabbath, Rabbi Froman and his wife
Hadassah spent the Sabbath in Shfaram as the guests of the Arab
village of Shfaram, which is 30% Druze and 70% Muslim, all of whom are
citizens of Israel. Throughout the Sabbath, residents of Shfaram and
leading clerics of the Israeli Islamic Movement expressed their
appreciation to the rabbi for delivering a message of peace and
reconciliation at a time of conflict.

No Israeli government official was present at the funeral.

Instead, Israel government ministers Shimon Peres, Ehud Olmert and
Benyamin Ben Eliezer preferred to pay their respects during the
Sabbath, forcing their staff to break the Sabbath, where the media
from Israel and around the world could interview them.

Israel Civil Service law allows officials to break the Sabbath in
their official capacity only in matters of life and death.