Comparing our troubles to theirs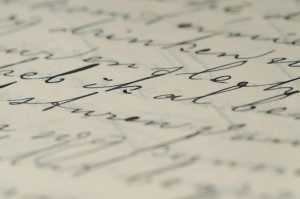 Reader Eliezer Barzilai wrote:
Many Americans were horrified by our Supreme Court's transparently politically motivated decision in the presidential election.
It was the Florida Supreme Court, attempting to throw the election to Al Gore, that made a blatantly political decision–to recount the votes (a third time) even though the Forida state deadline for doing so had passed. The US Supreme Court merely upheld Florida's law and determined that the Florida Supreme Court had overstepped its bounds. Several US Supreme Court Justices who are generally considered to be on the liberal side of the spectrum concurred in that opinion.
Myth has it that if the recount had been allowed to continue, Gore would have won. The NY Times and the Miami Herald (both of which endorsed Gore) conducted an exhaustive recount, at a cost of many thousands of dollars, extending over a period of several months. They issued a detailed, five-part report, which took up the entire front page of the Herald for five days in a row, as well as many inside pages. I know because I live in Florida and I get the Herald, and I read that entire report.
The NY Times report concluded that Bush won Florida by a comfortable margin. It was not close.
After the report ran, it was never mentioned again by the Times, the Herald or any other mainstream media. Had the report found what they expected to find–that Gore really had won the Florida vote–the report would have received extensive nation-wide coverage and would be quoted on a daily basis to this day.
Our brothers and sisters in Eretz Yisrael are experiencing harrowing times, and we ought not compare our own troubles to theirs. Having a Republican president is hardly the equivalent, on the scale of suffering, to having your home, your job, your children's schools, your shul and your neighborhood all taken away from you by police and soldiers, at gunpoint.
BTW I do not know, from a policy point of view, whether withdrawal from Gaza is ultimately wise or not. I think probably not, but I don't know. But the way the residents of Gaza are being treated is a horror and a scandal. No Jew living a cushy life in the fleshpots of America has a right to compare his suffering to theirs, just because Bush's Texas accent gets on his nerves.