More on Disengagement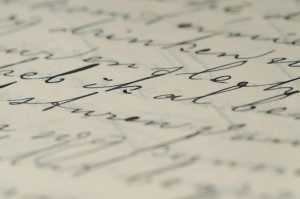 From SHARING THE PAIN, Hamodia, August 5, 2005
Agudath Israel of America published last week "A Call to Share the Pain of Acheinu Bais Yisrael," which called on all Jews "to pause and share in the pain of our Jewish brethren in Gaza." The statement went on to describe those about to be evicted from Gaza as "idealistic, dedicated Jews, [who] are being forced by circumstances entirely beyond their control to give up their homes, their yeshivos, their shuls and their cemeteries, to be relocated abruptly to new surroundings."
As one of the great Torah leaders of American Jewry told me recently, even if one were to believe that the Gaza withdrawal is the correct course for the long-range security of the Jews of Israel, those being uprooted from Gaza are still in the role of Yitzchak Avinu on the way to the Akeidah.
The statement of Agudath Israel of America can be seen as a response to those who have complained about what they perceive as the apathy of the chareidi world to the fate of the residents of Gaza. Whether a statement which maintains studied neutrality as to whether the "imminent withdrawal" is "politically or militarily correct" will alleviate that pain remains to be seen. As someone wrote in response to a recent piece of mine on the subject, "There is no greater chutzpa that to support the harm that is being done to a person and to simultaneously express sympathy for that harm."
As a logical matter that is surely untrue. Even the most popular government decisions often have a harsh impact on many innocent individuals, and there is nothing inconsistent about supporting the decision and sympathizing with those individuals who suffer as a consequence of that decision. But we are dealing here in the realm of emotions, and some very raw emotions at that.
Much of the chareidi press has been filled with stories about the disengagement. No Israeli paper, for instance, has devoted as much space to security concerns raised by the disengagement as the English HaModia. And there is widespread sympathy for the plight of those about to be uprooted from their homes in the chareidi community.
But it must also be admitted that there is apathy as well. It is hard to imagine that there would not be more concern if a much smaller number of chareidi families were being evicted from their homes in a similar fashion.
A good friend visiting from the States last week confided to me that he "went ballistic" when one of his daughters complained that she did not know where she would now get bug-free vegetables. He asked her to imagine how she would feel if Lakewood decided to use its power of eminent domain (under the recent Supreme Court decision on the subject) to raze Lakewood Yeshiva and all the houses of yeshivaleit nearby, in order to build a huge shopping mall and upscale apartment buildings. Would her primary concern then be the quality of her lettuce?
Those of us who do not have close friends or relatives in Gush Katif have to combat this apathy and to ponder the tragedy that is taking place, as the statement of Agudath Israel of America urges. The human tragedy of what is likely to befall more than 8,000 residents of Gush Katif is very great indeed. Rarely has a democratic government willfully inflicted such deep harm on a certain segment of the population.
A leading American Rosh Yeshiva recently spoke to me with great animation of a visit he made to Gush Katif a few years ago. He was overwhelmed by the beauty of the communities built there by Jews who are careful about mitzvos – kala k'chamura. Indeed, it would be hard to find many other such idyllic communities as those in Gush Katif in Israel, and it is almost impossible to imagine that this verdant landscape and thriving agriculture was wrested over the last three decades from unpromising sand dunes.
Residents will be moving from 400 square meter, two-floor houses, surrounded by large yards and gardens, to metal caravans of about quarter that size. And those are the lucky ones who even know where they will be going in another two weeks. Those being evicted from their homes can only take with them the possessions that will fit in two containers, and those containers will be stored, perhaps for years, on sweltering Negev army bases, where the heat inside the containers will exceed 194 degrees Fahrenheit.
Except for the smallest of the tight-knit Gaza communities, the residents will not be able to move together with their friends, or even their children and grandchildren, who today live in adjacent homes. The thriving Gazan agricultural sector, which produces $100,000,000 in exports a year will be largely destroyed. Even those farmers who reestablish their hothouses in the Negev will lose two growing seasons, and many say that they no longer have the strength rebuild today what they built twenty or thirty years ago.
The compensation offered by the government will not allow the residents to purchase homes remotely comparable to those in which they currently reside. Nor will the growers be compensated for their losses from the move or provided with compensation adequate to cover the costs of starting anew. Even Ha'aretz admitted this week, "The state is not ready to absorb the disengagement evacuees, despite all the efforts made thus far. . . [S]olutions, if they do exist, are very partial."
BESIDES THE SUFFERING OF THE GAZA RESIDENTS and the trampling of civil liberties, there is one other aspect of the disengagement that should particularly concern us, as we approach Tisha B'Av. "Hashem is taking back the Land," in the words of one of our generation's leading ba'alei hashkafa.
We often see most clearly the Divine Hashgacha in the way Hashem turns the hearts of leaders: "Like streams of water is the heart of a king in the hand of Hashem, wherever He wished, so He directs it" (Mishlei 21:1). If today we witness a prime minister, who is considered the father of the settlement movement, and who less than two years ago proclaimed his commitment to the Gaza settlement of Netzarim to be no less than that to Jerusalem, ramming through the withdrawal from a part of the Land, with the scantest of national debate, there must be a message there for all of us.