Should We Celebrate?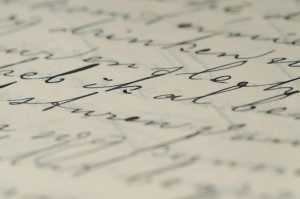 When the Supreme Court cut the constitutional baby in half and ruled that some Ten Commandment displays are kosher and some are not, the spokesman for the Orthodox Union warmly welcomed the development. Good public relations, but bad Judaism.
What is there to celebrate when four Justices say that any public display of the Ten Commandments violates the First Amendment? What is there to celebrate when in all likelihood, the Supreme Court ruling will mean that most displays will be ruled unconstitutional? What is there to celebrate when we continue to have decisions that are hostile to religion?
I know that the Ten Commandments issue is not per se that important. People do not respect religion because a tablet is installed in a public place. No one's belief or behavior is affected. As a practical matter it makes small difference whether the Ten Commandments can be posted in a public place.
What concerns me essentially is not what the Supreme Court did but how we as Jews – and particularly Orthodox Jews – look at the matter. Overwhelmingly, American Jews are not only secular, they embrace a brand of secularism that is hostile to religion. This may not be the conscious intent, yet it is what emerges from the totality of our advocacy against religion. This attitude strikes me as risky, both for Israel and American Jewry because it invites counter-hostility from Christian groups.
In organized American Jewish life, the most powerful imperatives are fundraising and public relations. From the standpoint of major secular organizations, being against the Ten Commandments is good business.
I wonder whether Orthodox groups are not overly driven by a similar consideration. There is in Orthodox life an unwillingness to oppose other Jewish groups, a posture that diverges enormously from what we witnessed in the post-Churban phase of Orthodox development in this country when we were far fewer in number and yet far better led by Torah leaders who were willing to be unpopular. Today, being popular is critical. How else can we explain the shameful example of the ADL's Abe Foxman being placed in an honorary box at Agudath Israel's Siyum Hashas, an event that occurred the evening before the Supreme Court heard argument in the Ten Commandments cases in which the ADL submitted a brief against allowing public displays.