On Dialogue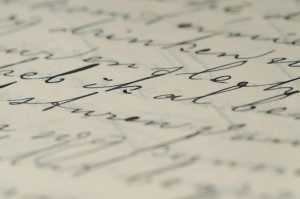 On a northbound train today, the passenger who sat down next to me turned out to be a Reconstructionist Rabbi, a senior staff member of the Jewish Reconstructionist Federation. We shared the opportunity to discuss organizational development, structures and leadership of modern Jewish movements, and, eventually, religion. He is obviously both sincere and devoted to Judaism and Jewish education, and was familiar with Torah.org.
I asked him how he decided to become a Rabbi. He said that his family was secular but joined a Conservative synagogue (where one of the early Reconstructionist thinkers was a mentor), and he attended a Conservative after-school program through his high school years. Later, he was learning advanced Tai Chi when his instructor said to him, "you have to return to your roots!" And he realized that he hadn't "given religion a chance."
Now anyone who has heard stories of Baalei Teshuvah, returnees to observant Judaism, or has read a book such as Rabbi Akiva Tatz's Anatomy of a Search, can tell you that similar inspirational comments have motivated many others as well. So after discussing why he chose Reconstructionism over the Conservative movement, I asked him why not Orthodoxy. Again I got a sincere answer: he didn't believe that the Torah, Written and Oral, were given to Moshe at Sinai. This being the case, Orthodoxy wasn't an option.
In between question and answer, though, the Rabbi had a query of his own. The Chinese apparantly have a custom that before a large banquet, the hostess will address the group — and apologize for being unable to serve them food! Then, of course, she proceeds to do exactly what she said she couldn't. So he wanted to know if, in fact, when the Orthodox claim to believe that the Torah was given to Moshe at Sinai, this is not a similar declaration, dictated by culture but not genuinely believed.
Of course I set the record straight. While "Orthodoxy" can include most anyone who prays in an Orthodox synagogue, regardless of actual belief, to believe the Torah to be true is a prerequisite for "Torah observance," that which people generally have in mind when they speak about the Orthodox.
It struck me at some point that there's an obvious lack of knowledge and dialogue here. An Orthodox Rabbi active in Jewish affairs might not know all of the nuances between Conservative and Reconstructionist Judaism, but he could probably tell you second-hand what distinguishes Conservative from Reform. Today the Orthodox constitute over 20% of synagogue attendees in the United States — and this sincere, dedicated Rabbi had so little contact with them that he knew of this fundamental and cherished belief as merely a story, something the Orthodox declare and might or might not actually believe.
As we moved on to a discussion of arguments in the Oral Law, and the basic similarities of the beliefs of Hillel and Shammai (or, in his view, the lack thereof), we pulled into Penn Station. The Rabbi offered to continue by email — and I'm looking forward.