"How can you be pro-life and believe in the death penalty?"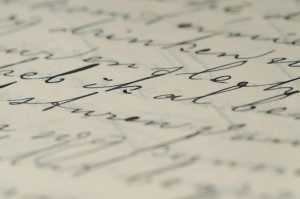 DovBear wrote:
"Why kill a convicted murderer if there is a chance new evidence might one day exonerate him,"
I don't think a murderer should be executed unless his guilt is proven beyond a shadow of a doubt. Nowadays, with DNA testing and other technological means, it is possible to prove guilt to a 100% degree of certainty.
However, I suspect that your "what if they get the wrong man?" argument is a red herring. In my experience, most liberals oppose the death penalty. Period.
Even if there is no doubt at all–for example, if there are witnesses to the murder as well as incontrovertible physical evidence–most liberals still oppose the death penalty.
A particularly fascinating phenomenon to me is the liberal argument that goes like this: "You claim to be pro-life, but you are not consistent. When it comes to murderers, you are not pro-life. Therefore, you are a hypocrite."
I have seen this line of reasoning so often lately that I think it must be Chapter One in the Young Liberals Handbook.
If the person who makes this argument is an atheist, the very concept of guilt and innocence may be foreign to him.
However, when the argument is made by an ostensibly Orthodox Jew, the answer is right there in the Torah.
1. The Torah says, in the Ten Commandments, "Thou shalt not murder." The very same Torah says that if someone DOES commit murder, he is subject to the death penalty!
2. The Torah forbids the taking of innocent life. The Torah also says, "Therefore choose life." And the very same Torah describes the circumstances under which the death penalty is to be carried out by a duly designated Bais Din, a court of Jewish law.
3. The Torah has rules of war. Here is an example of one rule you will NOT find in the Torah: "If someone makes war on you, lie down and die, but under no circumstances should you ever fight back."
Now I would like to turn the argument around and ask liberals this: Why, if the killing of anyone under any circumstances is so abhorrent to you, are you so quick to kill people who are helpless yet inconvenient? Why would you kill a baby in its mother's womb? Why would you kill a brain-damaged woman by starvation and dehydration?
And how do you then turn around and pat yourselves on the back for your moral superiority? How do you condescend to those who would kill the guilty, when you yourselves insist on killing only the innocent?