Incident in Ramat Beit Shemesh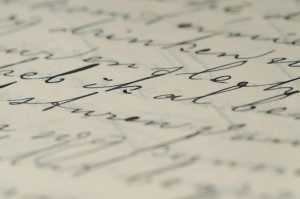 I imagine that most of us know Americans who made aliyah and settled in Beit Shemesh. These are in the main people who can be characterized as Leumi Dati, with a bit of charedi instinct thrown in. They are men and women with wonderful values, good midos, sincere religiosity and a love for Israel and the Jewish people. They are certainly among the best that we have.
When the first English speaking olim came to Beit Shemesh or actually Ramat Beit Shemesh, they encountered a fair amount of difficulty. As I recall, there were many burglaries and there was tension between the newcomers and the poorer Israelis, mostly Sephardim. After the initial period of adjustment, relations improved and the newcomers went about their jobs and their important contributions to the Jewish State.
As Ramat Beit Shemesh grew, there were sections that were occupied by charedim, mostly Chassidic families coming from other parts of Israel. There have been a number of incidents involving attempted intimidation by charedim of the Anglos and the situation has worsened considerably in the past year. On Yom Ha-Atzmaut, there was an event for school girls, a number of adult charedim pelted the girls with eggs for the sin of celebrating Yom Ha-Atzmaut. This has had a traumatic effect on the children, some of whom are questioning whether a religious path is for them, and it has been traumatic – in conjunction with other incidents – for the English-speaking residents. I have been told of one meeting in which some of these residents discussed the question of whether they should move away.
I have heard about this from a Beit Shemesh resident who is as sweet a person as one can imagine. He is worried about the impact on his daughter and he is worried about the impact on how he looks at the charedi community. What happened on Yom Ha-Atzmaut has for him "burst the bubble," and tainted how he looks at the community and other Jews.
The Beit Shemesh story is but one new episode in the larger story of how people are being driven away from Yiddishkeit. I have said repeatedly over the years that we are "merachek krovim." It is evident that both in Israel and here we are losing people because some of us have taken the beautiful religion that Hakadosh Boruch Hu gave us and perverted it.
When will we ever learn, when will we ever learn?