A little match on Yom Yerushalayim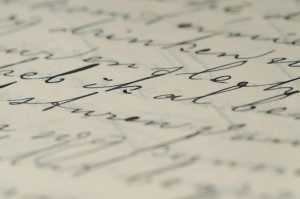 In honor of Yom Yerushalayim, which was celebrated yesterday, I lit a small match in a great darkness. Before I explain, some background:
Every day I listen to a local Miami radio station, WIOD, which is a completely schizophrenic station. It has twelve hours a day of conservative talk radio. But it also has, every half hour, the standard liberal news, from the CBS network. So the talk show hosts are all very pro-Israel, for example, while the news is more like al-Jazeera.
I'll give you an example of liberal-skewed news I heard on WIOD, just to give you the flavor of what I hear every day.
The day the new pope was elected, the news described him as "unbending in his views on abortion and gay marriage, but not a trained actor like his predecessor." No other information, nothing about his being scholarly, speaking many languages, etc.
The subtext was clear: like John Paul II, the new pope is hidebound, Neanderthal and fascist, but unlike John Paul, he doesn't hide his viciousness under a patina of charm and affability because he's "not a trained actor." The knives were out.
I called the radio station to complain. "Look, I'm not a Catholic, I'm an Orthodox Jew, but it seems to me you've been very disrespectful to your thousands of Catholic listeners. If I were a Catholic I would certainly be offended."
Does it help that I make these calls, these little protests? I don't know. But my philosophy is that a person should always do what he wishes everyone else would do. I believe that it would be a good thing if everyone protested this sort of anti-religious prejudice. Therefore, I do my little bit, feeble as it might be.
So what happened on Yom Yerushalayim? The newscaster reported that there had been Arab protest demonstrations on the Temple Mount that day — "a place that is holy to both Moslems and Jews" — because Jews were celebrating "the anniversary of the day they captured traditionally Arab East Jerusalem from the Palestinians."
I almost know their newsroom number by heart already. Quick as a flash I was on the phone, explaining to the newsroom editor, "East Jerusalem was LIBERATED in 1967, not captured. It was not traditionally Arab, it was traditionally JEWISH, for thousands of years. The Arabs conquered East Jerusalem in 1948, they kicked the Jews out, desecrated their synagogues and smashed the headstones in the Jewish cemetery."
This was 7:30 in the morning and my son was anxious to be on his way. "Ima, do you have to call now, can you please take me to school now?" But he goes to a yeshiva, the kind where they learn a lot of Gemara and not much history, and I suspect that my 30-second history lesson on the telephone may have been all my son learned about Yom Yerushalayim. And I wanted him to know what happened. And I wanted him to hear the passion in my voice.
Anyway, the editor said, "Got it, thank you" and that was the end of the conversation. I heard no further references to demonstrations in Jerusalem on the news that day.
All around us is a great darkness, as anything having to do with Jews or with Israel is routinely misrepresented in the media. The reason I say I lit a small match is that the Gemara says, "Me'at min ha'ohr docheh harbeh min hachoshech" — a little bit of light pushes away a great deal of darkness.
The people who write the news don't know beans about anything and were mostly not even born yet in 1967. But now at least one editor knows — if he chooses to believe me — that the story as he heard it from the Arabs was not true. And my son knows not to trust the news on the radio. A little bit of light….