Death Watch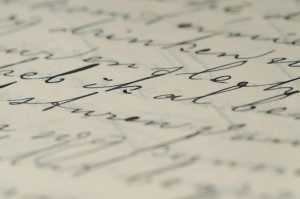 Remember how the feminists crowed when they won — in Roe vs Wade — the right to kill unwanted babies? Little did they suspect that the same logic would produce a right to kill unwanted wives!
If you want to see the utter moral bankruptcy of the feminist movement — and of the larger "liberal" enterprise — just look at who is lining up on which side in the Terry Schiavo case. Who sides with a husband hell-bent on killing his wife? And I do mean hell-bent! And who is trying to protect the unwanted wife, and moving heaven and earth to save her life?
The genuine liberals, the classical 19th century liberals, are all in the Republican Party now.
While public opinion shapes law, it is also the case that law shapes public opinion. In 1973, all fifty state legislatures had laws against abortion –laws which reflected the popular will at that time. Unable to win what they wanted in the state legislatures, the liberals turned to the Supreme Court to make an end-run around the democratic process. I use the word "liberal" in its modern sense, of course, to mean "illiberal."
At the time, the majority of Americans clearly considered abortion to be immoral, but thirty years of abortion-on-demand has changed public opinion. Nowadays even many religious Jews consider mass killing to be just the price we have to pay for freedom. Too bad, so sad, shrug.
In my usual parodoxical way, I am paralyzed by having too much to say rather than too little. I've been trying to write this essay for days, but will have to give up. Rather than try to write something orderly and systematic, I will extrude thoughts in whatever order they happen to come to me.
By the time you read this, Terri Schiavo may be dead. What would have been unthinkable before Roe vs Wade now seems the next logical step: the legal abortion of dependent adults. It took just thirty years to reach this point. Polls show that the majority of Americans now agree: helpless, dependent, inarticulate human beings who cause serious inconvenience to their caretakers should not be kept alive.
I live in Florida, where Terri's case was being discussed around dinner tables long before it hit the national media.
Over the last few days there has been a ghoulish death watch here, with radio announcers saying, "It has been four days….It has been five days….It has been six days since Terri Schiavo had any nutrition or water, and she still clings to life."
I hear that police are stationed at her bedside to make sure that her parents don't wet her cracked lips with a washcloth or put an ice chip in her mouth. The judge who ordered her death will not permit a gun to be used to hasten her death, but he will also not permit her death to be delayed by even the few seconds that a drop of water might provide.
He tells himself that he is not killing her, that this is not assisted suicide, that he is only allowing nature to take its course. If Terri is not, in fact, meant to die, she will get up and get herself a glass of water.
The Orwellian language we hear, the things they say in the papers, where to begin? There is so much material here for a satirist, but my sense of humor is blunted by my outrage at the legal juggernaut that is murdering a woman on prime time while the world watches. The slow death of Terri Schiavo is like the ultimate snuff film, a horror show unfolding in real time.
Read Frank Rich in today's New York Times for the full flavor of modern liberalism. Look at the Orwellian language.
Orwellian: "Congress and the president scurried to play God in the lives of Terri Schiavo and her family last weekend." Clearly, Terri's parents should not be playing God. Jeb Bush and George Bush and Congress should not be playing God. The new definition of playing G-d: feeding a helpless person. Not playing G-d: letting G-d feed her Himself if He wants to.
Orwellian: "The push for the sanctity of marriage (or all marriages except Terri and Michael Schiavo's)…" That's Frank Rich, again. Follow the bouncing ball carefully, this is really convoluted: Republicans only claim to believe in the sanctity of marriage, but they are really hypocritical. Their hypocrisy is shown by the fact that they will readily interfere in the most intimate decisions between a husband and wife. What is the most intimate decision in a marriage? The husband's choice to end his wife's life. This shows how dastardly the Republicans are! I mean, if they won't let a husband kill his wife, where will it all end?!
Orwellian: Frank Rich again: "I tried to picture how I would have reacted if a bunch of smarmy, camera-seeking politicians came anywhere near a hospital room where my own relative was hooked up to life support. " "LIFE SUPPORT"? Terri is not on life support. She is breathing on her own and needs no medical attention at all. If she were mentally normal but had lost her esophagus to cancer and needed a feeding tube to survive, no one would say she was on "life support."
Orwellian: "smarmy, camera-seeking politicians." Only Republicans play politics. Only Republicans are smarmy. Democrats act from pure principle, no political calculation at all. This needs no comment.
Orwellian: "brain dead." Terri is not brain dead. Her EKG does not show a flat line. Her heart beats, she breathes, all her organs function. Of course, this is only true as I write: by the time you read this, she may well be dead, thanks to her husband and Judge George Greer.
Orwellian: "right to die." She has a right to die, they tell us. Florida law gives Terri a right to die. The Republicans have no right to interfere with her right to die. She wants to die, why can't her parents and those "smarmy" politicians let her go already?
This one is so outrageous, I find myself hyperventilating just thinking about it. Let's call a spade a spade. The "right to die" is Newspeak for the "right to kill."
No one really knows what Terri wants, or would have wanted. We have only the word of the husband who wants her dead. The judge who sentenced her to death believes her husband because, he has said, "I would not want to live that way." News flash: no one would want to live that way! Does that mean that death is the only reasonable option!?
In the Netherlands, the "right to die" is enshrined in law, thus: if a relative or doctor of a patient signs that So-and-so "would not want to live this way" the patient is euthanized, but it is not called euthanasia. It is called "the right to die" and "death with dignity." Imagine if Dr. Kevorkian's work were considered not criminal — but noble. And imagine if the people he "helped" did not have to say they wanted his help — if he could just go ahead and help them anyway. It's so bad there that old people are afraid to go to the hospital.
Not all liberal talk is Orwellian. Some of it is McCarthyist. Listen to this — more from the poison pen of the inestimable Frank Rich: "While sometimes God racketeers are guilty of the relatively minor sin of bad taste…sometimes we get the demagoguery of Father Coughlin or the big-time cons of Jimmy Swaggart and Jim Bakker."
Got that? People who want to save Terri's life are like Father Coughlin — the famous radio anti-Semite of the '30's. The thing that pro-lifers and Father Coughlin have in common is — drum roll, please! — religious faith! Which everyone knows is horribly dangerous for civilization.
When Congress tried desperately to find a way to save Terri's life, it was not "an innocuous encroachment of religion into public life," Frank Rich tells us, but "a full-scale jihad that our government signed onto last weekend."
Understand? Religion = jihad. A person who is motivated by religious belief to save a life = a person who is motivated by religious belief to fly an airplane into the World Trade Center.
And don't think for one minute that this ugly liberal equation applies only to Christians and Moslems. Ask not for whom the bell tolls: it tolls for us. Liberals consider all religious belief to be totally illegitimate in the public square — most emphatically including Orthodox Judaism.
Let me ask you this. Does Terri Schiavo have a soul? Is she a human being — even if she is not conscious? Religious believers think that she does have a soul, and that even the most helpless human being is still a human being. Liberals think that helpless, unconscious people do not have souls, are not human, and deserve to live only if their guardians want them.
Let me amend that. Some liberals are religious believers, and do privately believe that humans have souls — but at the same time, they also think that the concept of "a human soul" is unconstitutional and has no place in public policy.
While Terri Schiavo is dying, G-d is in Heaven, judging.