Silence About Schiavo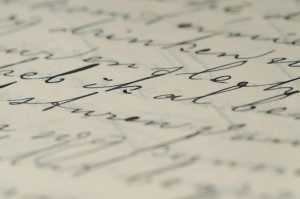 Why aren't people taking to the streets in support of Terri Schiavo? This case will prove to be the Roe v. Wade of the disabled and terminally ill. Tens of thousands of lives in the future hang in the balance, not just that of one tragic woman whose parents are not willing to relinquish her life to the capriciousness of activist judges. This case will effectively not extend a "right to die," but firm up the right for people other than the patient to decide when a life is worthwhile preserving or not.
Terry Schiavo left no written instructions regarding treatment in extremis. While Western systems of law generally provide layers of protection before taking a life (think of the mandatory appeals in capital punishment cases), Schiavo's right to life is forfeited to the judgment call of individual judges, who have decided what she would have really wanted. They have ruled in favor of a husband who stands to gain financially by her death, and who admits he wishes to be free to remarry. (Or as Mark Steyn put it, wants to be rid of her because she is no longer convenient.) All this despite opposing claims by a loving family, and a tradition of religious belief she herself subscribed to which would mandate continuing to give her food and water. (Schiavo, it should be remembered, breathes on her own, without the aid of a respirator.) Can the competing narrative of Terri's parents be summarily dismissed? Shouldn't a "beyond a reasonable doubt" standard prevail, similar to the one we use before we convict an accused party?
It is not hard to figure out what the judges are thinking. Terri has no "quality of life." She will never regain higher cortical function. Her life, therefore, has already been extinguished and has no real legal gravitas.
Every religious community that sees life as G-d given should be up in arms. The Christian Right in particular should be rallying the troops. The media is putting all the blame upon them for Congressional interference; they should at least take the moral credit for taking a strong stand. They should be organizing shows of support for Schaivo's parents in every major city, with traditional Jews, Catholics, and Moslems at their side. The evangelicals I know are deeply principled, and have extraordinary sensitivity to the inherent, G-d given sanctity of human life. For the most part, their leadership has not called for the troops to rally around the flag of preserving the specialness of human life. (I personally reached out to evangelical leadership, and have received no response as of this writing.) Moreover, 46% of evangelicals in a recent poll sided with the judges! This could only happen if their churches did not think enough of the issue to educate their own laity. To me, this is mind-boggling. (Agudah called it correctly, and issued a public appeal to Michael Schaivo to spare his wife's life. For this, they have been accused of distorting "traditional Jewish teaching" by the world's foremost authority on Jewish Law — the Jerusalem Post.)
Ronald Reagan said it best. Peggy Noonan cites him in an op-ed in the Wall Street Journal. In the early days of the abortion debate, when people would argue that the fetus may not really be a person, he'd say, "Well, if you come across a paper bag in the gutter and it seems something's in it and you don't know if it's alive, you don't kick it, do you?" Can anyone fully claim to know what is in the human and loved-by-family bag called Terri Schaivo?
What are the chance that a year from now we won't see articles in the Jewish Observer and Jewish Action about "Surviving New Realities for the Terminally and Not So Terminally Ill?" I would think that we ought to be doing more while we still have a chance — together with other faith communities — to influence the way Americans think before those new realities overwhelm us all.