Sore Point IV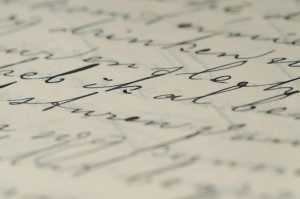 A reader commented that there are plenty of statements by prominent Orthodox authorities to the effect that we believe that Reform Jews are not really Jewish. He illustrates this with the following quote:
Do a quick google search and you will lots and lots of Orthodox statements that prove the Reform perspective.
Below is a recent quote from Rabbi M.D. Tendler as reported in the official paer of YU.

"Expressing his angst at the problem that the Conservative and Reform movements pose for Torah Judaism, Tendler expressed his belief that these liberal movements are "no longer part of the stock; no longer part of the tree of Judaism" in light of their "aggressive" attitude in claiming that Orthodox Jews are outcasts and that they now represent "true Judaism." According to Tendler, Reform Judaism is "no longer a Jewish faith," and Conservative Jews "don't know who they are" by denying the halakhic process. Tendler went on to caution that it is inappropriate for Torah Jews to participate in Conservative prayer services, fearing that it might lead to legitimization of their dogma."
But this quote proves nothing of the sort. It is a statement about the legitimacy of competing faith-systems, promulgated in the first instance by Jews, calling themselves "X (fill in the adjective) Judaism" and not conforming to basic Judaic tenets. It most emphatically is not a statement that a Jew who adheres to the Reform faith is any less Jewish than a Jew who adheres to Orthodoxy. From our perspective, a Jew can embrace Jainism, Islam, Santaria, whatever – he remains 100% Jewish, regardless of his thoughts. Nothing in this statement contradicts that basic precept.
As for its charge that the Reform faith is not compatible with Judaism. I mean, it is impossible not to recognize that "Reform Judaism" differs from "Orthodox Judaism" in fundamental matters of creed. So it is no insult to say they are different faiths. Reform, as its name implies, is an innovation – we believe a departure – whereas the criticism of Orthodoxy from the Reform is that it is too unchanging. So, if there was such a thing as Judaism and some people continue to practice it while others have created something new and different – they are Jews (under the unchanged definition) but their system isn't Judaism.
The quote simply restates what is obviously true: the system now calling itself "Reform Judaism" is not consistent with normative Judaism which actually has certain core tenets not found in Reform.
Reform's adherents include both Jews and non-Jews – but affiliating with Reform Judaism does nothing to impact one's status as a Jew one way or the other. What all segments of Orthodoxy agree on as a matter of imutable doctrine is that normative Judaism has no doctrinal litmus tests – meaning that a Jew is a Jew is a Jew, regardless of what he or she does or doesn't believe or do.
Interestingly, it can be argued that Reform does have an ideological litmus test. If a Jew does not conform to their basic tenets, they will cut him off and consider him no longer Jewish. If a Jew professes, for example, to believe that Jesus was the messiah or accepts Mohammed as a prophet, the Reform say he is not a Jew. We say that his beliefs may be completely inconsistent with Judaism – but he remains a Jew.