Is It Better to Fast?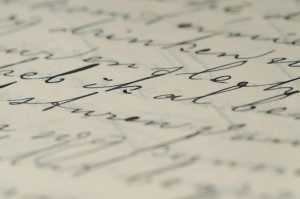 Several weeks ago, Rabbi Feldman wrote concerning a flyer published by a Jerusalem shopping mall. The flyer contained an article about the then-upcoming fast of Yom Kippur, and provided several tips in order to help keep one's mind off fasting. According to Rabbi Feldman's translation, the advice included: "meet with friends and family; read light books; play enjoyable games like Monopoly, and watch some video."
Several commenters took umbrage with Rabbi Feldman's first reaction, which was to express dismay at the combination of "observing and desecrating" at the same time. They seemed to take it as axiomatic that fasting is a wonderful Yom Kippur observance, regardless of whether the same individual chooses distracting entertainment in lieu of prayer or appropriately sober activities. In response, I wrote the following:
Whether it is appropriate to foist 25 hours of meaningless annual starvation upon the next generation—and expect them to come out with a positive image of Judaism—is hardly open-and-shut. Or, if it is, it would have to fall in favor of eating. Don't you agree? Aren't the surveys pretty clear about that by now?
To which ksh responded: "Fall in favor of eating on yom kippur? You can't be serious."
Actually, I was completely serious.
When someone is loading up the VCR while fasting, it is somewhat obvious that his or her motivation has little to do with issurei kares, a reference to the prohibited behaviors on Yom Kippur. It is, rather, a positive expression of remaining attached to Jewish tradition. It is a reflection of the pintele yid, the Jewish spark waiting to shine once again. It is all very commendable — and I would note, in Rabbi Feldman's defense, that he came to a similar conclusion.
But it is also a terrible message to transmit to the next generation.
We all recognize that fasting is, at best, unpleasant. Those who enjoy 25 hours of starvation are few and far between, and if that's all there is to Yom Kippur then it will be a negative experience. And if that is the one of the very few Jewish observances undertaken by a family, Judaism itself will be regarded negatively. I have already said the same about placing Holocaust memorials at the center of Jewish life, and believe me, I mean no slight of the six million kedoshim (holy martyrs).
By no means am I suggesting that eating on Yom Kippur leads a person to yeshiva. But a more positive Yom Kippur experience begins with attending the prayers, and thinking about the serious nature of the day and about making a new start. Obviously fasting is what everyone should do on Yom Kippur, as but one observance in a much larger context of a day set aside for what Judaism calls, kaviyachol, G-d's closest approach to us of the year. Fasting is a terrible starting point — and, tragically, a pretty solid end point.
This Yom Kippur, a gentleman I had not seen before joined the congregation for Mincha (the afternoon service), with a yarmulke of thin fabric perched precariously on his head. His cell phone rang not once, but twice, during prayers. Not only didn't it ruin my davening, but I somehow felt a positive feeling about this person, clearly not observant, who nonetheless came back to join the services late in the afternoon. Who comes back to shul in the afternoon, other than someone feeling a special connection to the day?
Honestly, whether his belly was full was irrelevant. One way or the other, he was paying attention to his Creator more than someone whose concentration was monopolized by games, visits to friends, and the latest video. Even if the latter person was fasting.