'Tis the Season (Part Two)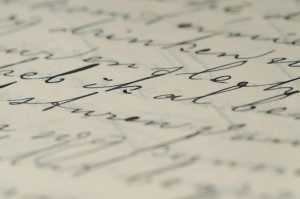 A few days ago, I threw out the idea that the adoption of divestment motions by mainline churches is a greater threat to Jewish interests than PETA's challenge to shechita. The former introduces the Big Lie of Israel as an apartheid state to mainstream America; the latter is the work of folks most Americans see as kooks.
I stand by my assessment, although the cheering in the background is barely audible.
My posting told a story of a Presbyterian hierarchy so entrenched in their contempt for Israel, that they have moved beyond the original motion, compounding mendacity with borderline Jew-baiting. I promised to talk about another side to the story. Some of it has already been anticipated by several bloggers and commenters in the last few days.
I have invested much time in the last year getting to know different Christian denominations. It would not be inaccurate to say that almost all denominations have, one way or another, so significantly modified their stance towards Jews, that we must think of modifying our approach to them. (Those who are not Hebrew-text-challenged should check out the comments of the Netziv to the meeting of Esav and Yaakov, where our Sages tell us, according to one opinion, that Esav at that moment was moved to embrace Yaakov as a beloved brother. The Netziv tells us that this is a paradigm for the future. There will be times when the world of Esav will reach out to us in brotherly embrace, at which time we will reciprocate that embrace and acceptance.)
I am not speaking about evangelicals alone. I agree with Jeff Ballabon that there is a strong component of American culture in some of the change, but there have also been changes at the core of churches with international scope. Here is a sampler of some of my own experiences within the last year.
After the General Assembly of the Presbyterian Church passed its divestment resolution, a firestorm broke out which has intensified over time. Five presbyteries – most of them in the Deep South! – sent strong messages back to headquarters calling for a new meeting so that the resolution could be undone. Powerful individual pastors have called for withholding funds from the parent church to punish it for the move.
The split within this church included both conservative elements (which take more seriously the Biblical covenant with the Jews) as well as liberal elements, which simply called the move unbalanced and unfair.
This is not restricted to Presbyterians alone. There are groups within the other mainline ( = liberal) churches which are also friendly to Jews and Israel. One such umbrella group, the Institute on Religion and Democracy recently issued a scathing report, blasting the mainline churches for their obsession with only two global wrongdoers: the United States and Israel. While this points to the liberal nonsense worshipped in some of these churches, it also tells us about the existence of people of good will within those same denominations.
I receive calls quite frequently from Christian clergy who, struggling with the moral issues of our times, want to know what traditional Jews feel about these issues. They are well aware of the strength and depth of our tradition.
One caller last year sheepishly asked if I had any good material that could help him with his Christmas homily. (That brought back memories of the time NY Cardinal O'Connor began his Christmas address with a story about the Berditchiver Rebbe.)
A fellow called me from Germany, speaking on behalf of a group of Lutheran nuns. (Didn't think Lutherans had nuns, did you?) Their order spends its time studying the Holocaust – and the role Christianity played in bringing it about. They wanted to know about Jewish attitudes towards forgiveness – and whether there was any way they could possibly be forgiven for their indirect complicity (all were born after the Holocaust) with it.
A Franciscan friend told me that his father was an avowed antisemite – but the nuns in the parochial school he attended spoke strongly and convincingly against bias towards Jews. When a parishioner of his suggested after his sermon one Sunday that she knew which kind of people were really the cause of America's problems and then walked away, he chased after her, yelling to her that she was a sinner, and had better come back to confessional to repent!
A South Korean Presbyterian minister runs the Shma Institute – showing other ministers what gems were preserved by Orthodox Jews, and how they should never have been rejected by the Church.
Minding my own business at the entrance to the San Diego Zoo, a local minister approached with one of his lay leaders and told my family about his church's rejection of the Trinity, and admiration for the Jews.
A member of a Protestant denomination casually told me that his church has established a nationwide network of safe houses, so that if the country ever turns against the Jews, they will have homes that will harbor and protect them.
Is there a common thread to these events? I believe that there is one, and it has three strands.
Many churches have changed the "official" way they regard Jews. They have modified their catechisms and their instructional materials to not only reject collective guilt for the crucifixion, but to assert the religious and national significance of the Jewish people.
As Rabbi Daniel Lapin points out in the current issue of Jewish Action, many churches still wish to convert us. What is significant is that they have no intention of using violence and coercion, as they did for hundreds of years. They can only hope to win us over (G-d forbid!) through persuasion. This is a sea-change from the past, and enormously reassuring to Jews concerned about potential Christian violence against themselves.
Most important in my opinion is something very, very few Jews realize. Most of us see ourselves as a small embattled minority within a sea of Christianity. We don't realize that Christians see themselves as an embattled minority! Regardless of their numbers, they see their influence swamped by a nt culture which is dismissive of religion, anti-Christian, and pro-licentiousness. They believe that America cannot thrive without staying committed to spiritual goals. Many, many people are ready to consider observant Jews allies against the common enemy of G-dlessness, partners in bringing G-d back to America.
Should we continue to be cautious, as Jonathan Rosenblum urges? Of course. Habits of two millennia are not undone in a few decades. Retrograde elements in various churches still harbor plenty of old-fashioned antisemites. (This from friends in those churches!) But it would be a mistake to squander the opportunity we have to shore up good will and acceptance that is often found in our Christian neighbors not in spite of their Christianity, but because of it.