Can we get some controversy going?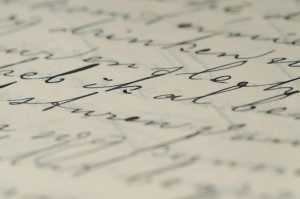 For my first post to Cross-Currents, I figured I might as well be a good team player and actually deal with a current issue relating to crosses (I don't know why everyone else seems so off-topic). So, please indulge me as I submit for your consideration the following – it is the link to an article forwarded to me by a friend who asked for my take on it and, then, my take on it.
I hope my colleagues here will join in.
---
First: My friend asked me to look at the below article and react –
The Grinch who saved Christmas
Battling the homosexuals, liberals and Jews, Bill O'Reilly and friends are making America safe for Christmas. by Eric Boehlert
---
Second – My reaction –
What I think:
In general, I agree with O'Reilly on this point. It's a free country and the majority ought not be made to feel uncomfortable about their religion and culture. And, in fact, if a Jew – or a Muslim, or Hindu, or Buddhist, or whatever – feels uncomfortable with open expressions of sectarian faith, well, then he has a choice: be an American and live in a world of freedom of speech and freedom of religion, or go somewhere else where you feel more comfortable.
There is no constitutional right to freedom from hearing stuff you don't like.
Donohue is another story. What follows is the text of an e-mail I sent to my friend who headed up Catholic outreach for Bush-Cheney.
"Bill Donohue has been talking on tv about the secular Jews in Hollywood who hate Catholicism. That kind of inflammatory rhetoric is not only inaccurate by virtue of being both overbroad and underbroad, but it will drive a terrible wedge between people of faith who should be working together to preserve and defend morality.
First, Hollywood is, indeed, dominated by secularists, most of whom, however, are not Jewish (a disproportionate number, to be sure, but still a minority). Second, what the secularists hate is not Catholicism so much as it is religion – including Judaism.
We would join with Catholics to rail against Hollywood – but Donohue sounds like he's trying to start a religious conflict. That weakens the cause.
Can anything be done?"