Senate Bipartisan Resolution Supports Rambam Over John Fetterman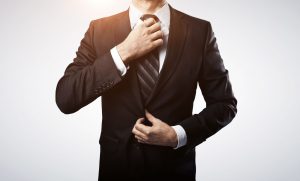 Conversation in shul, while they were rolling the (single) sefer Torah from one Chumash to another:
Me: I understand you had a rough week.
Former Senator Joe Lieberman: How's that?
Me: Well, I know how you have been longing for a visit back to the Senate floor…
JL (laughing): You mean in my shorts?
Me: Yeah. I guess Chuck Schumer kind of ended that.
JL: Yes. You know, how you dress for work affects the entire working atmosphere.
Here's the background, if you didn't fully grasp the drift of the conversation. Sen. John Fetterman (D -PA( has been coming to the Senate in hoodie and shorts. (He prudently voted from the doorway, to stay on the right side of an informal dress code inside the Senate chamber that frowned at his choice of couture.) That led Majority Leader Schumer to issue an advisory relaxing the code, and allowing people to wear what they wanted. That was certainly consistent with where many Americans have been going in the last decade. Schumer's colleagues wanted no part of it. They reacted quickly with a bipartisan resolution formalizing what previously had been informal. The new code now specifies jacket and tie for men.
We might have expected that our esteemed solons would have responded by banning what they felt was inappropriate – like hoodies and shorts. They didn't. They acted to require a degree of formality. Some actually articulated that an important American institution like the Senate demanded the respect associated with dignified, formal dress.
It's hard to say how much thought went into their hurried resolution, but they were swimming against the current of freedom of expression and breaking the shackles of all restrictions and limitations that seem arbitrary. Including how to dress.
Yeshiva mashgichim might rejoice in this. For decades they've been telling their young charges that bnei Torah ought to dress more formally than others. (Whether or not the uniform they prescribe actually conveys a sense of dignity and sophistication, we will leave for another time.) In the US, they blamed President Kennedy – who was the first president to give up wearing a hat in public – for the erosion of that sense of dignity.
Rambam (Deos 5:1) writes that a chacham ought to distinguish himself in a different mode of dress than that of other people. In other words, our choice of clothes does say something about how we see ourselves. More formal outer attire is not necessarily an empty gesture. It could – and should – be a reflection of greater inner substance. This has now been confirmed by the upper house of Congress.
Given the questionable practices of some members of that house, this may not be the most important endorsement. At least, however, we could consider it (so to speak) as a feather in one's cap.