Sliwa's Slurs… and some other stuff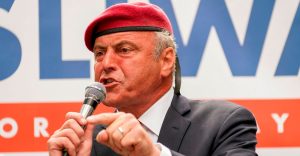 You might find of interest Agudath Israel of America's response to a deeply offensive and misleading speech delivered in 2018 by then-talk show host and current Republican mayoral candidate Curtis Sliwa. Video of the speech was recently uncovered. The Agudah's statement is here.
A thought on this week's parshas hashavua, and one on the yearly period of mourning that we have now entered are here and here.
And, finally, my most recent Ami column, about voting rights, can be read here.