Annual Pesach Shiur for Women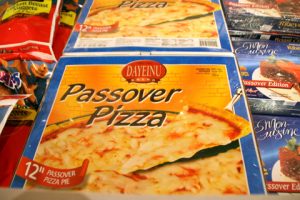 Women of all varieties are invited – even those with faces! – to my annual Pesach shiur, Monday April 3rd at noon at 1399 S Roxbury Dr, third floor. No change, and plenty of free parking at the Museum of Tolerance across the street.
I realize that this may be too close for comfort for many women, but the schedule just did not produce an earlier date that worked. Projected material includes (predictably) Maharal, Rav Goldvicht, Rav Soloveitchik and assorted bits of chassidus. As in the past, it will be made available online afterwards.
No gebrokts will be served.
For security reasons, pre-registration is a must. Please email [email protected]