Weekly Digest – News and Essays In and Out of Orthodoxy – Week of Parshas Metzora 5776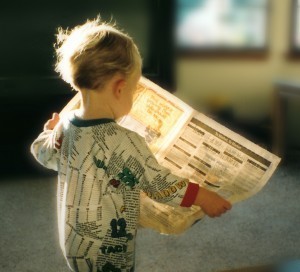 71 Years Later, Dachau Victim's Remains Are Brought to Rest in St. Louis
OU KOSHER PRE-PASSOVER WEBINAR 2016
Orthodox Union Rejects Sen. Sanders' Statements about Israel
Bernie Sanders: A Jewish Candidate in Name Only
Fearing Trump, Republican Jews give Cruz another look
The Civil Illiberties Union Targets a Yeshiva
Orthodox rabbinical group in Israel calls for welcoming 'people with homosexual orientations' –  It's anyone's guess as to what the Beit Hillel organization will come up with next. No one argues with the idea of working privately with homosexuals, but to welcome public homosexuality at shul, etc.??
Exclusive: Some Trump Vodka, popular as kosher for Passover spirit, may not be kosher
Rabbi Lila Kagedan: A history-making title in Orthodox Judaism
Driving the Wedge Further – Excellent commentary on the above story.
Torah.org – Please take a look at this superbly revised site. Absolutely splendid.
Reconstructionist Rebels Form Splinter Group After Schism Over Intermarried Rabbis
Parshas Metzora – Some Things Are Better Left Alone
Ted Cruz walks into an NY matzah bakery – Twitter supplies the punchline
Arguing with God – This article by a prominent Open Orthodox leader really bothered me, and is also highly inaccurate. Snippet (but please read the whole article):
"Thus the diminishing of the moon by God is symbolic of the imperfection inherent in creation. Our world is full of beauty, wonder and astonishing harmony. Yet it is also fatally flawed and astoundingly cruel. Natural disasters and human atrocities conspire to bring unspeakable suffering into the world.
"Death is the embodiment of all that is imperfect in God's creation. Death is not abstractions for Aharon; his two eldest sons were just consumed by God's fire. By refusing to partake in the sin offering of God, he is refusing to absolve God of criminal liability for death and suffering in the world.
"This point is more acute when we realize that this sin offering for this rosh chodesh is the first rosh chodesh. While later generations brought and consumed the sin offering of Rosh Chodesh, accepting God and the imperfect world He created, Aharon has registered his protest. God will have to bear His sin alone; Aharon will not atone for Him."
Beyond the pale – I am honored that the Cross-Currents Weekly Digest was featured in this article against "heresy hunting": "One rabbi has a weekly blog dedicated to shaming writers he considers non-Orthodox." But in all seriousness, this article is an admission that the movements and ideologies which are portrayed as being "hunted" have in fact materially deviated from the normative path of Orthodoxy, as the writer (here and in his other blogposts) needs to redefine the parameters of emunah and Halacha in order to defend the movements and ideologies under discussion. The writer is apparently unaware — or, at least, is going to great lengths to appear unaware — that no one is interested in hunting anyone; the interest is in preserving the integrity of Orthodox Judaism and alerting those who are unaware of the issues.
Last week's installment of Weekly Digest – News and Essays In and Out of Orthodoxy can be viewed here.