Disagreeing Without Going Bonkers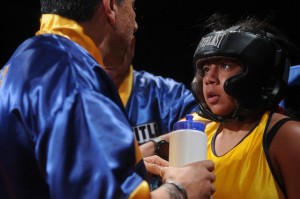 Last week, after posting my brief counterpoint article about frum media publishing photos of women, I received what was nothing short of a firestorm — a barrage of condescending, reprimanding and nasty e-mails, in addition to the severely strident comments posted on the site. I well understand and appreciate vociferous disagreement, and I am prepared to be pummeled for public commentary; if one isn't, he should stay out of the game, so to say. Yet the extreme, reactionary and venomous messages, so many of which did not correspond in tone or focus to the targeted post, as much as I really don't mind these harsh messages, struck me as really odd.
Responding to a comment on Rabbi Menken's article about the same topic, in which the commenter alleged that Rabbi Menken's article reflected a form of racism, commenter Tal Benschar wrote:
You remind me of an event that occured a few years ago. Some religious students (and we are not talking Charedim, either) at the Technion requested that one hour a week be set aside in the school gym for men only so they could work out without having scantily dressed women around. The reaction was the same as if they suggested that the Ayatollah Khomeini be appointed Dean.

On one site, I commented that I had done a quick search, and found at least a dozen women's only gyms in Tel-Aviv alone. Why is that acceptable but one hour for men's only gym is one step away from Iran? I never got an answer.
Well, it seems that another article about the issue of natural male attraction and how it should factor into Orthodox public life has likewise been subject to the commenter firing squad, with extraordinarily gruff and reactionary comments that accuse the author of harboring the most warped and intolerable of convictions.
Realizing that there are two legitimate pro and con approaches to this overall topic, and it is not an issue of sakanas nefashos (risk of life), heresy or the like — and it is purely academic, as our debate here will anyway not impact how the "Chareidi" papers and magazines run their businesses, for we are merely in the realm of the theoretical — why does one side of the discussion elicit such extreme and reactionary responses? Something to think about.