Rav Aharon Lichtenstein & the Haredim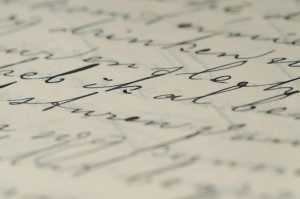 "I am very partial to Rav Lichtenstein's approach," said the Lelov hassid to me at the funeral of Rav Aharon Lichtenstein z"l a month ago. "Rav Lichtenstein deals with abstractions, in addition to focusing on the text," he further elucidated. There were quite a few hassidim (to judge by their sartorial taste) at the funeral. In addition, someone whose garb bespoke a haredi Litvishe affiliation responded, when I asked what his connection was with Rav Lichtenstein, "What we appreciate in his shiurim is that rather than trying to be 'sparkling' with fireworks, there is yashrus, a straightforward approach that speaks to us."
They were not the only haredim among the ten thousand, mostly national religious and modern Orthodox, who attended the levaya of Rav Aharon Lichtenstein, z"l. Rav Lichtenstein is one of those rabbis who are esteemed by people from many different sectors of Jewry.
Some on the liberal end of the Orthodox spectrum attribute to him a harsh rejection of the haredi world. For example, David Weinberg claimed, in his Jerusalem Post tribute the day of the funeral, that Rav Lichtenstein "taught that full involvement in Israeli society and a passion for social justice are key religious obligations, not the isolationism … that characterizes too much of ultra-Orthodox … today."
In this characterization I think Weinberg is wrong, as are others who saw R. Lichtensein as being in the vanguard of a liberal approach. Rav Lichtenstein's writings belie this denigrating description of the haredi world. In a lecture before Orthodox educators thirty years ago (adapted by Rabbi R. Ziegler, published in By His Light, Ktav Press), Rav Lichtenstein wrote about the commonalities and differences with the more "Rightist" (i.e. haredi) hashkafa. In this essay titled Centrist Orthodoxy: A Spiritual Accounting, Rav Lichtenstein writes:
"What are the hallmarks of so-called Centrist Orthodoxy, and in what respect does it differ from its Rightist critics? Broadly speaking, of course, our common purpose is identical: universally – le-takken olam be-malkhut Shad-dai, to mend the world under Divine sovereignty"…. When all is said and done, we should recognize and realize that what we share with the Rightist community far, far outweighs whatever divides us… [Emphasis mine, SLS] I sometimes have the feeling that, with regard to perceiving that community, we are often somewhat remiss. [We have] a shared vision of eternity. Surely we need to recognize, and the point can hardly be overemphasized, that our basic affinity is with those – past, present or future – to whom tzelem E-lokim, malkhus Shamayim and avodas Hashem are the basic categories of human existence."
Knowing Rav Lichtenstein's care with words, it is significant that in this essay he uses the term "centrist" Orthodoxy, and not "modern" Orthodoxy. In this essay, he enumerates the points of divergence with the "Right" – but nevertheless, the closeness and respect for that world is evident.
The respect seems to have been mutual to some extent. I encountered several talmidim at the funeral from haredi yeshivot like Hevron (Jerusalem) and Tifrach (Negev) who have been participating in a circle that studies the Talmud shiurim of Rav Lichtenstein using notes that were semi-officially published for many tractates. They meet among themselves regularly to study these shiurim, and twice met with Rav Lichtenstein to study in his home.
Rav Lichtenstein's early years were spent in the so-called haredi world. At the shiva, one of the sons, Rav Yitzhak, spoke with us about hisfather's roots going back to yeshivat Chaim Berlin where Rav Aharon was a star talmid of Rav Yitzhak Hutner z"l. In 2002 Rav Lichtenstein wrote a lengthy remembrance of Rav Hutner in Jewish Action , describing him as a "genuine gadol, to whom the Torah world is deeply indebted and from whom I, personally, benefited immensely…[Rav Hutner was] a magisterial figure who continues both to illuminate and, in the positive sense of the term, to cast a long shadow." Every Yom Kippur Rav Lichtenstein would say a misheberach for his three rabbanim: Rav J.B. Soloveitchik, Rav Aaron Soloveitchik, and Rav Yitzhak Hutner, zichronam livracha.
Recognition of Rav Lichtenstein's uniqueness is reflected in the obituary published by the haredi weekly AMI the week of the funeral. In addition, back in Adar, AMI wrote about the book of conversations between Rav Lichtenstein and Rav Sabato, yla. The context was a 12-page cover story on and interview with Rav Haim Sabato, by the AMI editor, Rav Yitzchok Frankfurter. In his interview with Rav Sabato, R. Frankfurter mentioned that he was reading R. Sabato's book of conversations with Rav Lichtenstein, published by Yediot, titled Mevakshei Fanecha It is a bestseller in Hebrew, and is available also in digital form. The book is soon to come out in English.
In the AMI interview, when R. Frankfurter asked R. Sabato, "Why did you write the book?" R. Sabato replied, "I will tell you. Here in Israel people think that Rabbi Lichtenstein is a liberal. But they don't know his other side, his deep religious belief. In many religious circles they have begun to ascribe all kinds of ideas to him that he does not, in fact, hold. I wanted to present that aspect of him that reflects his yirat Shamayim despite his modernity and exceptional erudition."
R. Lichtenstein could be unequivocal in rejecting certain modern (liberal if you will) interpretations. Two years ago R. Lichtenstein had a very sharp exchange with Rav Benny Lau, who had been a student at Har Etzion. Rav Benny had written an essay on Parashat Emor's disqualifying cohanim for certain roles if they have blemishes/disabilities (Vayikra 21:18-21).
At the time, Gil Student made available this startling debate. The exchange began when R. Benny had suggested that rules about such disabilities in priests, that many today would call discriminatory, no longer apply given our new sensitivities.
In the rejoinder by R. Lichtenstein, he first acknowledges the unique contribution Rav Benny has made bringing Torah to many sectors of Israeli society (in this I heartily agree, knowing Rav Benny's creativity and achievements).
"I read with great pain, the article that appeared in the Tzohar publication Parashat Emor and I now write these lines with even deeper pain. I have known the author, Rabbi Binyamin Lau for a long time, and moreover, I am aware of his accomplishments in Torah and his illustrious activities on behalf of Israeli society."
Rav Lichtenstein writes that in Rav Benny's essay there seems to emerge a conclusion
"that there is no place for disqualifying disabled individuals according to Jewish Law, since the basis for negating phenomena such as these is not part of the landscape of the society that prefers an atmosphere of equality, openness and freedom."
Rav Lichtenstein vehemently disagrees:
"The basis for this approach, to uproot these disqualifications, is rooted in the acceptance of the authority of contemporary ideology and sensitivities, emerging from the assumption that whatever the Zeitgeist has to say establishes the current norms by which the community should render decisions and establish practice. ..One should not see this approach as an open highway (i.e. preferred method) of interpretation and application of Jewish law."
Rav Lichtenstein rejects one of the assumptions of Rav Lau…
"that vox populi is the normative, last word, and things should be rejected or accepted according to its will. … According to the view of the Tradition of Israel, handed down through the generations from Mt. Sinai, through the period of the prophets, Chazal, the medieval and modern authorities, the accepted path is that the community must listen and answer "we will do and we will hear" without using current theories to investigate and examine to see what fits their whim and what does not. The taking of the crown of authority by the community and by those aspiring to be its guides and molders of its identity, is not a privilege acquired automatically by a rabbi or the community as a whole."
Rav Lichtenstein points out
"just how hard the article tries to shift the focus of authority and center for the establishment of Jewish practice from the ancient Tradition and the give and take within its framework, to the market places and open streets."
Rav Lichtenstein's rejection of a modern-sensibilities interpretation is on a theoretical/hashkafic level. Note that vis-à-vis the practical issue of disabilities, yeshivat Har Etzion is in the forefront of inclusiveness and hosts special-needs boys from the U.S. in the Darkenu program whereby the latter are integrated as far as is possible into yeshiva life.
Rav Lichtenstein's writings speak for themselves far, far more eloquently than I can. There is a partial list on the Har Etzion website where there is also a list of some of the sessions marking the shloshim – in Israel and the U.S.
Many of the sessions were recorded and can be downloaded.
Yehe zichro baruch.