Will the Real Dov Lipman Please Stand Up?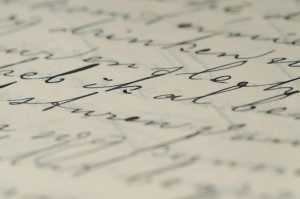 Doron Beckerman's detailed response to Dov Lipman notwithstanding, Lipman's reaction to recent statements by Benjamin Netanyahu gives rise to more basic questions.
In his guest post to the Emes VeEmunah blog, MK Lipman insisted that the criminal sanctions against yeshiva students were not at all critical to the law, but were simply necessary for the law to pass scrutiny by the Supreme Court:
There was one issue which they took issue with regarding the law. They were against the "criminal sanctions." …

The Yesh Atid platform did not have this component as part of the law. We knew it would be an issue for the haredi world even if it was just theoretical but there will never be police entering yeshiva dormitories and arresting the boys. So why was it included?

The government attorneys explained that the reason why we were writing a law to begin with was because the Supreme Court demanded that the Knesset pass a law with "equality." If there was no clause in the law which mentioned the possibility of a full draft if the goals were not met, the law suits which would come on the heels of the law's passage would not pass the test of the Supreme Court and we would be back to trying to draft another law.
As quoted in the Jerusalem Post, however, MK Lipman says precisely the opposite — that without criminal sanctions, all the rest is meaningless:
Speaking to the haredi Radio Kol Hai station on Sunday morning, Netanyahu said a clause in the law for haredi conscription, which was approved in March 2014 and would impose a possible two-year jail term on haredi men refusing to enlist, had been forced upon him by his coalition partners and he had never agreed to it….

"Everyone knows it wasn't our choice, and everyone also knows that we oppose the idea of criminal sanctions – that a Jew should sit in prison for learning Torah – and we will change this as I have already declared many times," Netanyahu said…

Yesh Atid MK Dov Lipman … heavily criticized the prime minister, saying his comments showed he was willing to reverse all progress made on the issue of haredi enlistment.

"I hope this makes it clear to all potential Likud voters that Prime Minister Netanyahu will undo the progress we have made over the last two years regarding the integration of the haredim into Israeli society," Lipman said. "Now it is not mere speculation. He is saying it outright."
MK Lipman needs to clarify his position. At least to his understanding, was Netanyahu talking about far more than the criminal sanctions? Did the Jerusalem Post blatantly misquote him? Or, perhaps, are the criminal sanctions far more central to Yesh Atid's attempt at coercive social engineering than he stated in a post to an Orthodox blog?