Cross-Currents Enters World Politics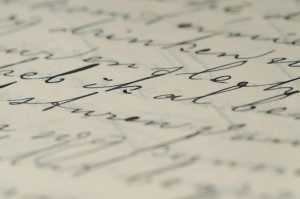 Which is the last thing I wanted or expected. I have avoided commenting on purely political issues, whether domestic or global. I've tried to be true to Cross-Current's original self-imposed mandate of focusing on such issues only insofar as they illuminate Torah life, or where Torah thought can illuminate them. I do plenty of the pure politics and advocacy at my day job, and I try not to mix office and home.
So when I wrote a short while ago about Egyptian President Al-Sisi's extraordinary remarks at Al-Azhar, my intention was only to draw a parallel between his concern for the image of his faith with what should be our parallel concern. And there I left it.
The message from David Benkof, a frum writer for The Daily Caller was therefore quite surprising to me. He had noticed the piece, and the editors were a bit miffed that Western press had ignored what to us seemed like an extremely important statement. Would I, they ask, tweak the piece for publication at The Daily Caller? And could I do it in about an hour or so?
My colleague and mentor Rabbi Abraham Cooper and I then scrambled to come up with something that would fit the Daily Caller's word limit, submitting it after East Coast office hours. They mulled it over, suggested some paring down, and posted it the next day. Other treatments of the story started appearing as well, including one in the days that followed by the New York Times – albeit with a much wimpier take-home message. We have no idea whether our piece figured in others finally devoting space to the story or not.
That is how things stayed, at least for a few days. Then another colleague emailed me that the Daily Caller piece had been posted in an unexpected location: the Facebook page of the Egyptian Embassy in Washington.
Does this make Cross-Currents one of the favorite Jewish blogs in Cairo? Not really. But it does drive home in yet another way how small our world has become. While this little incident ends happily (at the moment), other interactions won't. Those who still believe that we can deal with faults in our community through cover-ups should think of emerging from their cave. All the garbage will get out there anyway, so you might as well deal with it. Moreover, in time your dealing with it will also get out and allow you to offset the negative with some positive images.
And people who think that we frum folks, small in number that we be, have no voice that will be heard concerning larger issues of contemporary life – think again.