Interesting Dialogue in Dialogue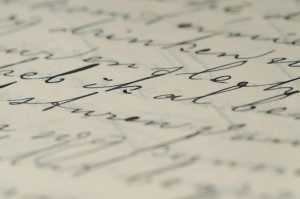 Sometimes, you just have to use strong words.
I imagine that was the intention of Rav Aharon Feldman, shlit"a, in a critical conversation that he had with someone described as "the president of one of the largest secular Jewish organizations in America, as he relates the encounter in the new issue of Dialogue. Some gvir told Rav Feldman that the poor bloke (whom we shall refer to as SF, for secular fellow) was in free-fall in the aftermath of Gaza, and needed "urgently to talk to a Rabbi."
How could it be, asked SF, that a bunch of primitive terrorists could send thousands of rockets into Israel, thwart the full effectiveness of one of the most capable military machines in the world, and then get the world to label Israel as the aggressor for simply attempting to defend herself?
Rav Feldman's answer must have been devastating to SF's world view. He cited Devarim 32:21 הם קנאוני בלא אל כעסוני בהבליהם ואני אקניאם בלא עם / They angered Me by believing in a non-god; I will anger them through a non-nation. "Israel is founded on belief in a non-god," Rav Feldman told him, by which he explains that it is "a state whose society has substituted the non-god of secular Jewish nationalism for the G-d of Israel." It should not be surprising, therefore, that G-d has given over the people of Israel to the Palestinians – a non-nation, if there ever was one. Of course, He still loves His people, and therefore worked miracles for them, as in ensuring that the thousands of rockets and mortars fired into Israel (and not counteracted by Iron Dome, which is designed to neutralize larger missiles) fell primarily on open space.
Then why, asked SF, didn't G-d go all the way? Why not finish off Hamas? Alas, argued Rav Feldman, for the same reason He protected us in the first place. He loves us. "Israel's heart has stopped beating. The Jewish heart is the heart that believes in G-d…Precisely because G-d loves us… He wants to restart our hearts…The purpose of creation is for mankind to come to the recognition that there is a G-d and the Jewish people is meant to be the instrument through which this recognition will materialize…He does not permit us to make peace with the Arabs. What would result if this would happen? The Jews would continue to ignore G-d; they would intermingle with Arabs; and in a short time, there would be nothing left of the Jewish people."
Rav Feldman intuited that he had a single opportunity to reorient the fellow's thinking, and decided to pull no punches. This was not the time for nuance or equivocation. From SF's response, it seems that Rav Feldman's strategy paid off. SF was shaken – but receptive.
It is not surprising at all that his judgment paid off. Rav Feldman is a talmid chacham, the Rosh Yeshiva of Ner Israel, a member of the American Moetzes, and for many years the English language spokesman for many of the gedolim in Israel. He is a successful communicator. One of my requirements of a couple that wants me to officiate at their wedding is that the chosson read Rav Feldman's The River, the Kettle, and the Bird. His The Juggler and the King made some of the most difficult aggada in shas accessible to our generation. Some of his essays have become classics, e.g. his handling of how we should relate compassionately to Jews with same-sex attractions, and how to regard hechsherim from meshichist rabbis.
He is way, way smarter than yours truly. So I should be thankful that he had the conversation with SF, rather than me. Had I been there, I would have phrased some things very differently – and likely not succeeded. I'll mention just a few.
Besides a general, deeply-seated inability to lay claim to knowing what is in G-d's Mind, and why He has done certain things, I would not have been able to speak with the same absoluteness about other points. I could not have said that "Israel is founded on belief in a non-god…that the Jewish people would flourish and anti-Semitism would end when Jews have their own democratic state, when they stop acting the way Jews have always lived and begin to behave like all other people in the world." To be sure, many of Israel's Founding Generation firmly believed that – although many, assuredly, did not. Even if partially true, however, I could not have spoken about what Israel "is founded on" – in the sense of foundational principles and core beliefs. The turn of events that led to the establishment of the State was complex, and at least as miraculous as the places of impact of Hamas rockets. A rejection of Hashem and His Torah was part of the life-style of too many in those days (and in some decades before and after), but such rejection was hardly a foundational principle of the idea of a Jewish State. (Indeed, four of the small group of signatories of Israel's Declaration of Independence were frum.) Of course, neither was firm commitment to Torah a foundational principle of the State, as it should have been.
If I would have used any of the above, I would have employed only the past tense, not the present. If you could make the case in the past that the mainstream Zionist vision was hostile to religion, it is much harder to make that today. The survivors of the old Zionism are rarer than matzoh balls at a Chabad seder. The vast majority of Israelis view Haaretz like we here see the New York Times. Ari Shavit's recent and popular My Promised Land was, if anything, an elegy to the old Zionism that withered and died. Today's Zionism can be summed up in the way Bibi Netanyahu capped a troubled week: "To all the Jews of France, all the Jews of Europe, I would like to say that Israel is not just the place in whose direction you pray, the state of Israel is your home." While Robert Frost may have said,"Home is the place where, when you have to go there, they have to take you in," Israel goes beyond just leaving a light on. It is the place that will move mountains to rescue Jews, to look out for them when no other mortals will.
We needn't remind our readers about the crucial role played by the State in supporting the largest Torah center in close to two thousand years. Those who declared war on religion decades ago did much better on the battlefield against the Arabs then they did against G-d. Ardent secularists are very much a minority today. The average Israeli may not accept the yoke of mitzvos, but stops by the mitzvah store fairly frequently to take a few items off the shelf. Mezuzah, kashrus, Yom Kippur, the Pesach seder enjoy widespread observance. Kibbutzim that swore off religion decades ago now have shuls on site. In large numbers, Israelis have the good sense to find Reform and Conservative irrelevant. A full third of Knesset members see themselves as Shabbos observant. Srugim are overrepresented in eltie units of the IDF. It is difficult to make a case for overt governmental or societal hostility to religion unless the only touchstone one employs is attempts at conscription of charedim – and even there, reasonable people find plenty to disagree about motivation and propriety. So while there are still those taking pot-shots at Torah, they can't mount a large offensive anymore. They lost the war. We won, period.
Wisely, Rav Feldman ensures that a deflated SF is not a defeated one. He praises SF's lifelong work in building up a country that has become a center of Torah and Judaism. (Again, I would have thought that he deserves ample praise simply for building up the Land, nurturing the single largest Jewish community on the globe, and sustaining Jewish self-government. (The words of Rambam in Hilchos Chanuka 1:1 come to mind, where he speaks approvingly of the return of Jewish self-rule, even though the rulers he speaks of would make Shulamit Aloni look like a tzadeikes.)
The conversation could not end there. Every good confrontation ends with a take-away, and the Rosh Yeshiva was savvy enough to provide one to a stunned but won-over SF. "We must do whatever is possible to bring G-d into the lives of Jews. As a starter, you should use your influence to have the belief in G-d and the story of the giving of the Torah taught in Israeli schools."
This suggestion shows wisdom. It does not ask too little, nor does it overreach. It may, however, be thwarted by factors we do not want to consider. Israel, you see, does teach about G-d and Torah and halacha – at least in one of the several school systems underwritten by the State. We can debate how good a job the Mamlachti Dati/ Government Religious Track does, but those items are certainly in the curriculum. They may be entirely absent in the competing, secular track. But this changes the contours of the challenge. We should certainly heed the words of the Rosh Yeshiva and militate – for the sake of a Jewish future – for all Israeli children to get a taste of their spiritual patrimony. Until that day comes, however, there is an option, even within the present educational structure. The classrooms are there. We need to persuade more Israelis to take advantage of them. On an immediate, practical level, that becomes the challenge of the Rosh Yeshiva.
This can get uncomfortable. It is more convenient to blame the alienation of many young Israelis from religion on the government, than to check our own tzitzis. Is there any doubt that more would be drawn to follow us if we projected an image of exuberance for Torah life, exhilaration in observance, personal satisfaction with our lots, familial stability, communal peace and tranquility, and love for all Jews? Isn't the name of the game at the moment – and for quite a while previous to this moment – the marketing of allegiance to Hashem and His Torah? And have we not failed miserably when the non-observant Israeli can point to many of us and note, with some justice internecine struggles, widespread poverty, under-education, children suing their parents, a soaring dropout rate, abuse and its cover-up, the imposition of a stifling uniformity, a march of stories of monetary corruption in the professional rabbinate, and the apparent non-participation in the issues and debates that concern all other Israelis? How would we score ourselves in the last innings of play? Have we made Torah more inviting to outsiders – or far less inviting? When we look, as a community, in the mirror, do we see the cheerful, buoyant disposition that R. Samson Raphael Hirsch talks about so often? Or do we see a collective countenance deeply wrinkled with worry and furrowed with pettiness?
Try as I may not to, I leave this issue far more deflated than our secular interlocutor. I think the Rosh Yeshiva left us with a bigger burden than he assigned to SF.