Why I Am Stepping Down From a GPS Beis Din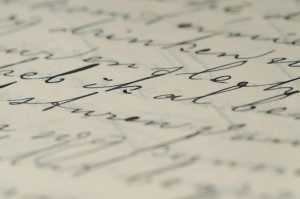 By Steven Pruzansky
After seven years as head of the Bet Din L'Giyur (the conversion court) in Bergen County, under the auspices of the Beth Din of America and the Gerus Protocol and Standards (GPS) adopted by the RCA in 2007, I have decided to resign from the Bet Din. I sent this missive to my supervisors:
"After much deliberation, I have decided to resign as Rosh Bet Din of the RCBC and step down from the Bet Din itself, effective immediately.
It has been spiritually rewarding to serve in this capacity for the last seven years. I am extremely proud of the professionalism, sensitivity, integrity and fidelity to Halacha of the RCBC Bet Din that I and my colleagues established, and that successfully brought more than 100 gerei Tzedek tachat kanfei hashechina.
In the current climate, with changes to GPS protocols contemplated, it is an appropriate time for new leadership.
I wish you all continued hatzlacha."
In the current cynical climate, I must append the following. Lest anyone gets the wrong impression, and at the risk of sounding silly and self-serving, suffice it to say that I am not resigning because of any scandal. There is no scandal, there was no scandal and (I hope!) there will be no scandal. There is no voyeurism, no embezzlement, no tomfoolery, no abuse, no drug use, no illegal gun possession, no pending arrest, no past arrest, no insensitivity or meanness of spirit, no unpaid parking tickets, and nothing untoward of any kind. It shouldn't have to be said – no one is perfect, of course – but I try to lead a respectable life.
So why resign, especially as our Bet Din has been held to be a model of professionalism, efficiency, and faithfulness to Torah and derech eretz?
Well, it was and is. We adhered scrupulously to the protocols that were established, and I even served on the committee that established the standards that were then approved by the RCA Executive Committee. We never met any candidate (male or female) alone; indeed, I never did anything alone but always with at least two other colleagues. What happened in DC is simply unthinkable in our context: none of us had a key to the mikveh, we were always there with other women when a female convert was there. It never even dawned on us to meet a convert privately, put them to work in an office, charge them money for our services, meet them outside a formal session of Bet Din, and establish a social or financial relationship with them. Unthinkable – as were the other allegations pending in DC.
We always tried to treat each convert with the utmost sensitivity, sincerity and compassion. For sure, not every candidate became a convert. It is not easy to turn someone away, but fortunately, most of those who ultimately did not convert dropped out themselves. And that is quite understandable. It takes an enormous commitment – a transformation of one's life – to become a religious Jew. They simply saw that it was not for them, or, on some occasions when there was (or was to be) a Jewish spouse, the Jewish spouse could not commit to living a Torah life.
Most converts – especially those who wish to marry a Jew – tend to exaggerate their readiness for conversion. (Only about 15% of our candidates were non-Jews in a relationship with a Jew.) Most of the other adults were simply non-Jews turned on to Torah. Occasionally they too would try to hasten the process but once they became aware of the breadth of knowledge required by a convert, they would accede. Many said, in one form or another, "I want to get this right. I want to be ready."
That is what made the moment of giyur so special, so inspiring and so memorable. There were not a few times when the candidate (especially a woman) came to receive her name and our blessing after the immersion, and broke down in tears. Tears of joy and thanksgiving, not tears of abuse and maltreatment. I would share only with my colleagues letters, cards (some people actually put pen to paper) and emails of gratitude from many of our converts for the process, the way they were treated, for the immense spiritual pleasure they now enjoy. Those notes would be a welcome contrast to the open season against rabbis now in full force. I would share them, even anonymously, but for their self-serving nature.
So why resign?
The GPS system that has worked so well for us is about to change. No matter that the system worked quite well, making the conversion process difficult but eminently attainable to the committed, protecting rabbis against abuse by powerful layman ("Convert my future daughter-in-law or you'll be out of a job!"), and standardizing the requirements for conversion. The latter is the most important consideration, because conversion is not a rabbinical contrivance to decrease the intermarriage rate or facilitate marriages but it is an entrée into the Jewish nation, G-d's chosen people. It is not a personal, private act of the converter and the convert, but a formal and heartfelt welcome to the Jewish people. It is an act with profound consequences for our nation, and for the convert who now shares our destiny and fate.
We have our rules for citizenship like any nation does, and ours requires, first and foremost, Kabbalat hamitzvot (acceptance of the commandments). Living a full Jewish life requires study, and the policy was always that, aside from rare cases that required special consideration, the minimum period of study was one year. This immediately deflected from the rabbi pressure to perform a quickie conversion. The candidate was tested, informally but regularly, and was expected to be an observant Jew before immersion, the final stage. That always was a sticking point – in the past not every rabbi insisted on a full acceptance of mitzvot, preferring to turn a blind eye or deaf ear. Most candidates accepted the one-year period (the US requires a five-year residency requirement for citizenship!) and most understood that it was because conversion was a momentous act. One recent candidate explained that she first went to a non-Orthodox conversion school, and realized there were no expectations for her at all. Finish the class, and you're in the club. She intuitively knew that could not be right, and came to our Bet Din.
Beyond that, candidates were always told that the pace of conversion was up to them, and it depended on two factors: knowledge and commitment. The more they grew in knowledge and the deeper in commitment, the closer they were to conversion. It was and is a reasonable approach.
On the other hand, once or twice candidates came and said that they are getting married in six weeks, and one party needed to convert. They were not observant, did not wish to be, and they were not accommodated. The serious among them, of course, postponed their weddings, waited, went through the system, and established Torah homes. Beautiful. As it should be.
The GPS system did not fail in DC; a person failed. That person allegedly breached every norm in our protocols. There is an impulse – quite common on one side of the political divide in America – that if someone breaks the law, what is needed is a restatement of the law, or another law. But if laws stopped criminals, there would be no criminals. We have plenty of laws.
The GPS system has always had its detractors, inside and outside the RCA, and those detractors are exploiting this crisis to change the system. (Those who have obsessively focused on the Rabbanut angle always missed the point, and Israel is now dealing with its own conversion crisis with issues regarding standards that are not dissimilar to ours.) Thus, the RCA has just appointed a committee "that will review its current Geirus Protocol and Standards (GPS) conversion process and suggest safeguards against possible abuses." The committee consists of six men and five women, bolstering the trend on the Orthodox left to create quasi-rabbinical functions on women. Is there a role for women to play in "suggest[ing] safeguards against possible abuse"? Probably, although it really is self-understood. But what role can they play in "review[ing]" the GPS conversion process? That is halacha, minhag, psak – a purely rabbinical role.
There are members of the committee who have never liked the GPS guidelines, and do not follow them. There are very few members of the committee who were part of the original committee, which entirely consisted of Rabbis. Of course, they will have to water down the standards – they'll call it a "revision" and an "improvement" – but I fear we will not be far from the old days of quickie conversions with little true commitment. That, by the way, still happens, and a few RCA rabbis acting outside the GPS system still perform those.
I will be delighted to be proven wrong. But I don't think I will be, and therefore it is time to get out. I do not wish to be coerced to apply standards and guidelines that, to my thinking, may not comport with the requirements of Torah, and the makeup of the committee will almost ensure that outcome, however it is presented.
Much of the impetus for these changes is media-driven, as the RCA is trying to overcome the bad publicity of the DC scandal. I, for one, refused to be tarred with that brush. Let one person stand trial for his crimes. Jews have always opposed the notion of collective guilt. Why does every Bet Din in the country have to change their successful practices just because one person in one Bet Din allegedly violated every guideline in our handbook?
Additionally, it would be far better for the RCA leadership now to focus on its own potential mishandling of this matter, as the media has highlighted. I serve on the RCA's Executive Committee but know almost nothing about the inner workings or decision-making of the RCA. Questions have been raised – in the media, especially – as to what did they know, when did they know it, whom did they inform and what did they do about it? I have implicit trust in my colleagues but those questions deserve answers.
Thus, I have no interest in serving in a system in which I have no input in the policies of that system, am not consulted on them, and might not agree with them. Why resign in a huff after the policies and changes are announced?! Be not a martyr after the fact, but a ro'eh at hanolad – anticipate what will happen. That is what I have done.
There is a second reason as well. Earlier I described the sheer majesty of the moment of conversion –the birth of a Jewish soul. For me and I'm sure my colleagues, that made all our efforts worthwhile – all the time we invested on a volunteer basis (we never earned a nickel from conversions), the nights and weekends that were devoted to helping people realize their spiritual dreams.
Now, the recent, voluminous and tendentious writings on conversion, the media testimonies of converts and the agenda of feminists would have us believe that conversion is all about sex, power and money. It is about evil men looking to dominate women and lusting after lucre. That is a vulgar distortion of reality. They have taken a sublime and pure moment and made it prurient and ugly. For sure, I blame my DC colleague for this situation, but also those who have exaggerated the problem and impute guilt and suspicion to every rabbi and Bet Din.
It needs to be said that the most uncomfortable situation I encountered in gerut was not the woman in the mikveh; she is concealed such that only the top of her head was visible. My most uncomfortable moments were when an adult male had to lie on a table with his private parts exposed so the Bet Din could witness the hatafat dam brit (a quasi-circumcision). And yet, no man – not a single one – ever complained about the process because each knew that it was a small price he had to pay (a requirement) for membership in an eternal people. A little perspective is in order. Not everything in life has to be vulgarized.
It is as if every rabbi is now a suspect, every rabbi needs a chaperone, and no rabbi can be trusted.
I have no interest in living as a suspect. I refuse to have my integrity and character impugned, nor to be defined in the public eye because of one miscreant.
Note that I have no illusions that this is some major moment in my life or anyone else's. There is no earth-shattering news here. The heavens will not shed tears. I subscribe to de Gaulle's adage that "the graveyards are full of indispensable men." I too will be replaced. Don't cry for me, Evita Peron.
But we are living in a toxic environment for rabbis (generally; not locally where I live, thank G-d). The distrust is embarrassing and unbecoming. If I cannot be trusted to behave like a normal, decent human being, then I am unworthy of serving on a Bet Din. Let someone else do it. If people wish to presume that rabbis are corrupt and suspect, so in the words of our Sages (Masechet Sanhedrin 37b), "Mah lanu v'la'tzara ha'zot?" – that is to say, why do we need this headache?
Frankly, I am hard-pressed to understand why any non-Jew would convert to a religion whose spiritual leaders are so distrusted.
There is much to do, much that needs to be done, in the world of Torah and for the Jewish people. My days are full, thank G-d. I'm lucky to be able to make a contribution in other ways, foremost in the kehilla where I am privileged to serve, and look forward to doing so.
I leave conversion to others – others that I know serve the Jewish people with great devotion, distinction and honor, and do deserve the trust of those they serve.
Rabbi Steven Pruzanksy is Rabbi of Congregation Bnai Yeshurun, Teaneck, NJ, and author of the newly released "Tzadka Mimeni: The Jewish Ethic of Personal Responsibility" (Gefen Publishing).