The Waning Strength and Influence of American Jewry – Including Orthodoxy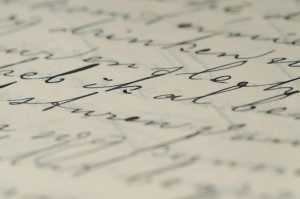 By Avrohom Gordimer
The Pew Research Religion & Public Life Project: A Portrait of Jewish Americans created shockwaves, as the shrinkage of (non-Orthodox) American Jewry and its impact and role were ominously documented and further forecast. Far fewer Jews, far less support for the State of Israel, far less religious affiliation and practice, and an overall disappearing American Jewish public presence are starkly indicated and are already occurring. Unless non-Orthodox Jewry returns to its traditional posture and makes a radical, sweeping commitment to intra-marriage and fortification of Jewish identity, its termination as a major religious-ethnic group is almost certain. This would obviously not only mean the effective end of American non-Orthodox Jewry, but it could also mean the end of significant American support for the State of Israel – a support that has been largely precipitated by elected officials seeking to secure the Jewish vote and responding to lobbying efforts on the part of large American Jewish organizations, representing sizeable Jewish political and financial support.
Despite the acutely negative predictions, non-Orthodox leadership has failed to take the necessary steps to attempt to salvage the situation. While a return to Torah observance, values and lifestyle would be the primary and ideal move, it is unfortunate that nothing substantial of any sort has been proffered to stop the hemorrhaging. The disappearance of the bulk of American Jewry and all that this disappearance portends are on the horizon and are well underway.
I am pretty sure I know what people are now thinking: Yes, it is exceedingly tragic that the preponderance of American Jewry is subjecting itself to voluntary extinction (despite the century-old promises of three groups of mavericks to create the most impactful and committed Jewish communities ever by Reforming, partially Conserving and Reconstructing our religion), but what about the Orthodox?! The same Pew data that presages the demise of non-Orthodox American Jewry presents a pretty rosy forecast about the ascendancy of American Orthodoxy; the Orthodox will IYH grow and proposer and will replace the non-Orthodox in terms of Jewish societal presence and influence, especially regarding continued American political support for the State of Israel and the assurance of American Jewish safety and security. In fact, assuming that Orthodox population trends continue, the future public presence and impact of American Jewry will surpass that of the 20th century, in which the limited and steadily declining non-Orthodox populations stood at the fore.
Alas, it is this writer's opinion that such is wishful thinking, for Orthodoxy, despite its smashing success, is incrementally undermining its influence as well as its infrastructure. The latter, regrettably, is likely to profoundly stunt religious growth and prevent the flourishing and perhaps even the continuation of greatness in Torah and preeminent rabbinic leadership.
One of the keys to Jewish impact and influence in the United States has been the settlement of the bulk of American Jews in major cities, where municipal and resultant state governance is quite powerful and plays a significant role on local and national levels. When the largest Jewish population in America is represented by names like Schumer, Cuomo, Giuliani and Bloomberg, it means something massive. However, think of what would happen if the lion's share of American Jewry would retreat to the woods or the country, living in rural or semi-rural clusters as the Amish communities do; such would mean the end of any meaningful Jewish presence on a public level, as well as the dramatic demise of influence on political discourse and other issues of great import. (On a very practical, domestic level, as a result of the terror attacks of September 11th, 2001, the Department of Homeland Security has provided synagogues and other Jewish institutions with an abundance of security apparatuses, and the New York City police department has provided heightened, special patrols in Jewish neighborhoods on holidays and other specific occasions; these services are ongoing. Imagine how things would be in the absence of heavy Jewish constituencies and connectivity to the major powers of political influence…)
While I would hardly compare Orthodox settlement trends to those of the Amish, there is an inkling of similarity that is noteworthy to reflect upon in terms of impact. Here in New York City, droves of Orthodox Jews – especially young families – are relocating to small towns and villages north of the city and in New Jersey. In Los Angeles, Orthodox migration to neighborhoods outside of the city limits is increasing significantly. And such is the case throughout America, as people in general (Jews and non-Jews) depart from the major cities and even from the more populous states. Just as the result of this in general means a diminution of public and political influence for those who have left the epicenters of impact and clout, such is the result for Jewry. Distancing oneself from access and affiliation with those who direct the public discourse results in exclusion of one's interests from that discourse; the formula is simple.
The import of having sizable Orthodox populations in areas of political power will be crucial. However, Orthodox demographic trends are undermining this important source of future leverage and influence, as urban centers are abandoned for small, suburban and often downright rural communities, which do not show up on the political radar, or whose presence there is minimal when compared with the potential.
Although the current Orthodox settlement trend can be referred to as a migration or relocation in geographical terms, in religious terms, we have on our hands a splintering and disenfranchisement of sorts, for correlative to decentralized geographic super-bases of Orthodoxy, there has developed a religious fragmentation that threatens to undo the spiritual successes of American Orthodox life. Please allow me to explain:
Starting a few decades ago, many Orthodox pulpit rabbis and communal leaders reacted negatively to the proliferation of breakaway minyanim and the "shteibel phenomenon" that have drawn masses away from established shuls and their main minyanim. (Please see this compelling recent article on the subject by Rabbi Haskel Lookstein.) Putting aside considerations such as the obvious effect on the stability of established shuls and minyanim that the mass departure of droves of people therefrom causes, the participants in breakaway and express shteibel-type minyanim (for those who are not naturally part of a shteibel on a communal or family level) frequently lack a regular connection to a seasoned rav or halachic authority and often fail to become religiously well-integrated into the overall community. While no one absolves established shuls and their main minyanim from conceivably providing ample reason for many of their attendees to jump ship and look elsewhere, the larger impact of this phenomenon is quite commonly a sense of disenfranchisement from Torah authority and the splintering of solid religious communities.
What if the breakaway phenomenon were to occur in the yeshiva system? Well, it has, and the results are arguably quite negative. With the exception of Yeshivas Ner Yisroel and RIETS, which attract large groups of long-term talmidim because of these yeshivos' college affiliations and their unique appeal due to other, differing reasons, virtually all of the large, established yeshivos in America are suffering. Over the past decade, several dozen small "junior yeshivos" have arisen, which cater to bochurim immediately out of high school. These yeshivos, located primarily in Lakewood, Rockland County and northern and central New Jersey, provide their talmidim with the basics of derech ha-limud and classical "lomdishe reyd"; the most popular maggidei shiur in large part are now to be found at these small, new yeshivos. After a stint of a few years, the talmidim leave the junior yeshivos and attend yeshiva in Eretz Yisroel for a couple of years, after which they return to America, where they learn in Lakewood and seek to marry. The large, established American yeshivos (excluding BMG of Lakewood, of course) are by definition not part of this system and thereby have lost a very sizeable percentage of prospective talmidim; these large yeshivos have lost their predominance.
Rabbi Avrohom Birnbaum in Yated Neeman has documented one of the major effects of the current yeshiva trend: yeshiva students often have no one whom they consider to be their rebbe. Being enrolled in three different yeshivos (and spending one's most mature years of learning attending a chabura rather than a shiur with a rebbe) can leave a talmid disconnected, lacking a long-term relationship with any one rebbe. This disconnect, as part of the new yeshiva trend, can impact not only the rebbe-talmid relationship, but it can also prevent talmidim from thoroughly acquiring a mesorah in learning and the overall mesorah of a yeshiva.
As the smaller yeshivos attract the bulk of bochurim, the larger, established yeshivos are shrinking. While it may be argued that had the larger yeshivos featured more maggidei shiur and provided more individualized focus for younger talmidim, this phenomenon may not have occurred, the fact is that most of the larger yeshivos are a shadow of what they used to be. This translates into less exposure and connection between senior roshei yeshiva and the overall population of yeshiva talmidim, and a dramatic decentralization of Torah authority. Whereas a few decades ago, every yeshiva graduate had exposure and quite often enjoyed a personal relationship with a gadol ba-Torah due to prolonged attendance at one of the major yeshivos, such is no longer the case. The potential for considerable disconnect between the senior Torah authorities who head the major yeshivos and the those who attend yeshivos in general today is frightening.
The voluntary shrinkage of Orthodox power is occurring on a religious-institutional level, as most of the large yeshivos are being abandoned to a significant degree for smaller, new yeshivos, and small kollelim that are not connected with larger, established Torah institutions are popping up and becoming the sites of preference for many learners. This decentralizes Torah authority, it can impact severely on the quality of learning, and it disenfranchises the masses from connection with gedolei Torah. It also in a sense can prevent the emergence of future gedolim and manhigim, as there is a scattering of Torah mosdos into tiny, disjointed pieces and a disconnect from larger Torah mosdos, in which such leadership has been traditionally cultivated over a steady period of many years.
BH, I live in a community which offers exposure to renowned roshei yeshiva and seasoned, senior poskim, who are accessible and in touch with the local talmidim and laity on a constant basis. A friend of mine, who lives in a much larger, distant Torah community that hosts one large yeshiva and a dispersion of many small junior yeshivos, often asks me what the roshei yeshiva and poskim in my community have stated regarding certain halachic issues, or how they have advised people to conduct themselves pertaining to specific areas of halachic dispute. I once asked this friend why he poses these questions to me, seeing that his own community has far more talmidei chochomim than my community can ever dream of having. My friend replied that despite his access to countless local talmidei chochomim, he does not have access to rabbonim who have a mesorah from Europe and who are preeminent poskim with years of prolonged learning and shimush with the gedolim of yesteryear. That said it all.
The American Orthodox community has an extraordinary opportunity to lead and impact societally and to grow in Torah as perhaps never before. This requires communal and religious centralization, and it necessitates commitment to the rabbinic and institutional infrastructure that the gedolim and preeminent lay leadership of previous generations established and cultivated with smashing success. Decentralization and fragmentation threaten to jeopardize the infrastructure and to destabilize the system; let us again galvanize our strength and get back with the program.
Rabbi Gordimer is a kashrus professional, a member of the Executive Committee of the Rabbinical Council of America, and a member of the New York Bar. The opinions expressed in this article are solely those of the author.