On The Derech To Rosh Hashanah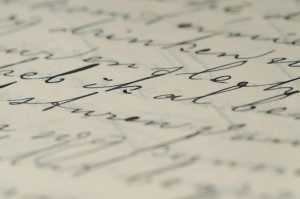 Life is full of exceptions. So while I generally am uneasy about cross-posting (no pun intended), sometimes a piece is so important that you want a portion of the mitzvah of spreading it around. Rabbi Yakov Horowitz's advice about unexpected guests in shuls for the Yomim Nora'im clearly qualifies.
[Sometimes there are less objective reasons for making exceptions. Because I have been unable to come down from the high of spending a week with the participants in the Tikvah Program For Yeshiva Men last month, whenever I find a trumpet sounding its success, I have a hard time putting it down. Earlier today, Gil Student published a new one on Torah Musings, by one of our participants, Shmuel Winiarz. He captured a good part of the magic.]
Back to the first compelling cross-post. Rabbi Horowitz speaks to an issue that is far more common than we would like to believe. I have observed the scene myself, but never had the insight to do something about it, as he did in his release earlier today:
Many of the kids my colleagues and I work with all year long return to their own Shul for Rosh Hashana and Yom Kippur – even though they may no longer be observant. Often, their dress and overall appearance are at odds with the standards of the community and they may be tentatively standing at the outer edge of our Shuls – literally and figuratively.
On their behalf, I humbly appeal to you to reach out to them warmly and welcome them back.
Please don't comment on their appearance or how long they have been away. Sadly, so many of the kids tell me that well-intentioned, decent people 'kibbitz with them about the length of their absence, or the clothing they are wearing – and how deeply they are hurt by that.

Don't misread their discomfort as disrespect, or their tentativeness as a lack of commitment. Just walk over to them and say, "It's so nice to see you." Give them a warm, welcoming and genuine smile. Invite them to sit next to you – and permit them the space to turn down your invitation. I assure you that whether or not they accept it, they will be grateful to you for your unconditional acceptance.

Next week, we will soon read in the beautiful and haunting Tefilla Zakka of Rabbi Avraham Danzig before Kol Nidrei, "Avinu Malkeinu, rachem aleinu k'rachem av al b'noi shemarad b'aviv …" – Our Father and King, have mercy on us as a father has mercy on his son who rebelled against him and left his home; [and] when he returns to his father with shame and tears, it is the nature of the father to have mercy on his son."

In the merit of us welcoming our wayward children back home with open arms, so too, shall Hashem envelope us in His welcoming embrace and grant us a year of fulfillment, joy and happiness.
(It occurred to me that Maharal offers another model to draw from, besides the one in Tefilah Zakah. The gemara often caricatures people in bizarre ways. Describing Paroh as merely an amah tall, and his beard the same length, comes to mind. Maharal explains that Chazal often speak about how people would look if their outer appearance accurately portrayed their inner self. Paroh, for all his bluster, was a very, very small person. He would look to be an amah tall. Of course, says the Maharal, biology just doesn't work that way, and Paroh looked no different from anyone else.
Imagine, following this thinking, what we would look like if our outer appearance reflected the aveiros which we drag to shul with us! What if every fault, every indiscretion, every bad midah became visible – as they are to HKBH. Who would look stranger? Us – or the OTD kid who shows up in shul, despite who-knows-what in his history that pushed him to the position he took?)
Rabbi Horowitz appends a related piece he published some time ago, which is still relevant and moving:
A distinguished Rabbi approached me a few months ago and asked me to share a personal experience of his with my readers. Nearly thirty years ago, a young man who came from a very distinguished Orthodox family and was no longer observant, approached him in Shul on Yom Kippur. This individual informed the Rabbi that he felt drawn to attend Yom Kippur davening despite his non-religious status, but that he was troubled by a nagging question. Somewhere in the recesses of his mind, he remembered hearing from his Rebbeim that if one repents out of sincere love for Hashem, all his previous sins are transformed to merits.

"Come on Rabbi," he asked. "Do you really believe that? How is it possible for Hashem to consider everything that I have done in the past few years as mitzvos? Do you have any idea how many terrible things I did? How can G-d ever accept me back? I might believe that Hashem could wipe my slate clean. But how could what I have done ever be considered mitzvos?"
The Rabbi was quiet for a long moment, not really knowing what or how to respond. He then softly informed the young man that one day in the future he may wish to take all the mistakes and experiences of his youthful rebellion and utilize them to assist others who find themselves in similar predicaments. "When that happens," said the Rabbi, "it will all becomezechusim (merits) – for you, and for the children whose lives you will save."

The Rabbi informed me that this young man devoted his life to helping wayward teens and is currently heading a program in Eretz Yisroel that has, over the past two decades, assisted hundreds of at-risk teens regain their footing and become proud, productive members of our Torah community.