Achdus: An Appeal For Ideas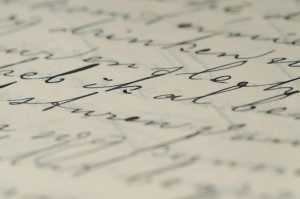 Many, many people were touched by the palpable sense of achdus during the 18 days in which we davened for the three abducted teens, and during the weeks of war that followed.
I know that groups of people have connected with each other (including "A-list" people in the charedi world), looking for practical ways to keep this spirit alive. Why, though, limit the discussion to these smaller groups? We've seen in the past that digitally turning to a wider audience has yielded great insight. We therefore ask you to think about ways in which to help bring disparate groups of Jews (especially disparate groups of Orthodox Jews) together. First and foremost, these methods should aim to increase respect (which is more than tolerance) for "others."
I will start the process with a few ideas dealing specifically with the Orthodox community, and hope that they will jog the imagination of readers:
1) Research and find a tzedaka associated primarily with the "other" camp, and make regular, generous contributions [E.g. I would recommend JobKatif to readers on the charedi side]
2) Study a sefer that is associated with an important thinker of the other group
3) Spend time at an important institution of the other. (I remember decades ago hearing of R. Bulman's zt"l visit to Mercaz HaRav in his early days in Israel, and how positively he was impressed.)
We intend to be stricter than usual in moderating responses. We are not open to comments about whether we should be doing this, etc. We will publish only comments that directly answer the question: "What practical steps can we take to prevent the feelings of achdus we experienced recently from vanishing?"
If the effort gets off the ground, we will BE"H collect and edit the responses and summarize results.