Purim: Respecting the Limits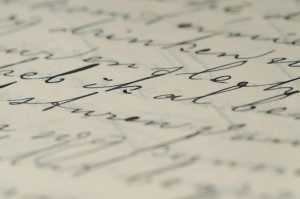 Avrohom Gordimer
The final hours of my Purim this year were utterly ruined by several incidents of irresponsible drinking. It is time that our communities aggressively tackle this most serious matter head-on.
No, I am not advocating the approach of not drinking. I myself, in a very controlled way, imbibe on Purim in a manner that totally fulfills the mitzvah of "Ad d'lo yada" according to the Shulchan Aruch. At that time, during my seudas Purim, I experience the Mishteh and Simchah qualities of Purim, as I focus internally and share divrei Torah about what I believe are the inner meaning of the day and the true significance of Purim drinking. I make sure that drinking concludes two hours before Maariv, that drinking occurs exclusively at the Purim seudah (v. Rambam Hilchos Megillah 2:15 and Shulchan Aruch O.C. 695:2), that the only intoxicating beverage present is wine (v. Rambam ibid.), and that minors only imbibe a very small, monitored amount. These guidelines typically ensure a really inspiring, joyous and outstanding Purim, which my family and guests appreciate and seek to replicate.
This year, several incidents upon which I will not elaborate spoiled everything.
While we are all familiar with the grave dangers of overuse of alcohol on Purim (see also), and such dangers must be our primary motivation to curb irresponsible drinking, do we ever think about how the overuse of alcohol utterly distorts and perverts the message of Purim? Rather than focusing on perceiving the Hidden Hand of Hashem and appreciating the exuberance of salvation from mortal existential enemies, irresponsible alcohol consumption on Purim thoroughly impedes the message of Purim from resonating in the head and heart of the drinker.
The case is somewhat similar with regard to Mishlo'ach Manos, whose theme is the expression of friendship and brotherhood. Yet how much frustration and strife are caused by turning this mitzvah into an effort to outdo others, or to deliver Mishlo'ach Manos to every single possible acquaintance despite the cost, distance and logistics, stressing oneself and one's family the entire day in a mad rush to "make all the rounds" without stop? Does this augment feelings of friendship and brotherhood? Is this the authentic fulfillment of this mitzvah?
While it is far easier for each person to establish his own protocols and parameters for the distribution of Mishlo'ach Manos, the issue of drinking on Purim requires a communal-wide effort.
Let us consider implementing the following steps:
1. Serving alcohol (preferably just wine and beer) only at the seudah and not at any other times during Purim
2. Removing all alcohol from the table at a designated time during the seudah, so that everyone can daven Maariv on time, with a minyan, and in a sober state
3. Not serving alcohol to juveniles in the absence of their parents, and not serving them any more than a minimal, symbolic amount (such as a very partial cup of low-alcohol wine) – and only serving them when permitted by law, of course
4. Totally banning the provision of alcohol to groups of yeshiva bochurim who stop by to collect funds for their yeshiva, or for whatever other reason – Aside from serving these young men alcohol being a highly irresponsible practice in general, hosts must realize that these young men often plan to travel elsewhere during the day; enabling these young men to become intoxicated, knowing that they will then travel on, poses a very serious risk to life. In fact, such conduct is punishable under Social Host Liability statues and can incur fines and even imprisonment in most jurisdictions.
At Chanukah-time, my rebbe would occasionally comment about how our society defeats the message of Chanukah by canceling Torah learning in favor of excessive amounts of time for Chanukah celebrations. With Purim, the same sadly holds true, as the themes of the day can be distorted and perverted by practicing the mitzvos of Purim in a manner that is antithetical to their intent, and, in the case of drinking, utmost sakanas nefashos can be engendered.
Let's commit ourselves to change this state of affairs, such that next Purim will be a day of Mishteh v'Simchah in a manner that reflects the authentic objectives of the holiday and that embodies Kiddush Shem Shamayim and true concern for our chaveirim.