The Virtues of Ham-Handed Moderation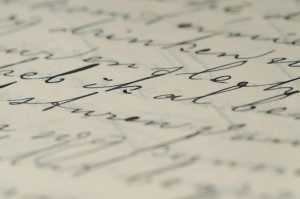 As you've probably noticed, Cross-Currents has been very active these days. More content from a wider variety of writers, touching on some of the most timely issues of today, means more traffic — and more comments. I think it's time again to make a comment about comments.
As most of you are aware, I share (and try to do more than my part) in the task of comment moderation. Usually it's a short task – more recently, that has not been the case.
Responses flowed in to Rabbi Rosenblum's latest on the Atzeres Tefilah. Initially, he thought to approve them all – until he had the opportunity to review them. At that point, both he and I felt that with entirely too few exceptions, the commenter had missed the point, didn't know recent Jewish history, and/or was simply looking for an opportunity to bash Charedim. The signal to noise ratio was unacceptably low.
Comments ranged from "Are you really comparing Jewish knesset members with Hitler & Haman?" to "There was also the famous rabbis' march on Washington. Were these gedolei hador also guilty of angering Hitler, yimach sh'mo, chas v'shalom?" Seriously now.
Is Rabbi Rosenblum really to be tasked with explaining, at a third-grade level, the difference between rallies and mock trials of Hitler in the early 1930s (which caused reprisals against Jews and Jewish businesses across Germany) and a march on Washington when the death camps were operating at their most brutal level? And honestly, if a person cannot distinguish between the use of a Nazi-era example to study the efficacy of protest and equating another target of protest with the Nazis, then I don't see how that commenter could get through the analogy section of the SAT.
Similarly, Rabbi Dovid Rosenfeld penned what is for him an extraordinary essay, about a political issue. Now we know that the Beit Shemesh elections are a "hot button" topic, having been major news throughout Israel for the past several weeks. But a cogent English-language presentation of how Charedi residents perceived the issues and the election was sorely lacking, and his perspective added what was previously missing — a second side to the story. The point of presenting this article was not to rehash every position or reignite the firestorm, or invite comments which stereotyped one side or the other. We even received a comment about the multiple mikva'os in Beit Shemesh, and this just isn't the venue for that.
Comments are supposed to provide an opportunity for further discussion of the topics raised by the author. To say that we don't invite critical comment is to have not read the comments — but we have never set out to provide an unmoderated free-for-all, nor do we wish to. Cross-Currents intends in part to dispel negative impressions of Orthodox Jews and Judaism, as stories "which misrepresent us are frequent fare in both the Jewish and secular press." Our comments section is not intended to provide more of the same.
Aspiring commenters are invited to read (or reread) our published guidelines. We're not looking for a comment that takes up a full page. It's certainly not appropriate to make statements such as those above that are long on ridicule and short on reason. And if you're going to be critical of the position taken by any other writer, you'll be taken much more seriously if you're willing to use your name. Rabbi Adlerstein previously quoted from Rav Shamshon Raphael Hirsch:
Any replies written anonymously or signed with a fictitious name will not receive any consideration from me. One who lacks the courage to sign his true name to his views must be aware that what he is saying is meaningless and that he therefore cannot expect others to take notice of it.

Let the anonymous gnats buzz happily in the sunny meadows. I certainly do not want to spoil their pleasure.
We will often accept an anonymous comment that simply adds to the discussion, and rarely accept an anonymous comment that expresses sharp disagreement. Among other reasons, that's the situation in which Rav Hirsch's critique is most applicable.
Personally, I also don't think it's worthwhile to phrase a comment as questions to the author, essentially demanding that he or she respond. Rather than approve the comment and leave it unanswered, we may simply wait until we think we have time to answer — which, of course, may be never. Ask the same questions "openly," and you're more likely to get the comment printed and see replies.
Unhelpful comments are, of course, the reason why Rabbi Shafran has left comments closed on almost everything he has written, and they are also why some writers have chosen to simply write less often. They are detrimental to Cross-Currents as a journal and to real dialog, even when they don't appear.
When there are a flood of such comments, the likelihood that even the best will get through is reduced, simply because we have to sift through a large queue and make snap decisions, including whether we think we'll have time to reply to even the most well-meaning of commenters when we feel they have misread something and a response is required.
We celebrate the breadth of opinions among us, referring to both regular Cross-Currents writers and guest contributors. Different editors and contributors decide how narrowly or broadly to interpret our posted guidelines about comments. Each Cross-Currents writer gets to employ his or her own judgment as to what constitutes "shrill language, attack words, excessive negativity and cynicism," as applied to comments on his or her own posts. We have to give our writers leeway, because we want them to contribute more often, not less — and all of us are volunteers.
So, please use your best judgment. Comments that demand a long reply, are demeaning of another commenter, writer, or community, or are submitted behind an anonymous pseudonym or first name, are much less likely to be approved.
If, however, you used your real name and believe that your comment should have been favorably considered, you are invited to write to editor *at* Cross-Currents *dot* com. We will unfortunately not be able to respond to all inquiries, but, to the best of our abilities, you will get a considered second hearing.