Rav Schachter's Bright-Line Rule On Halachic Innovation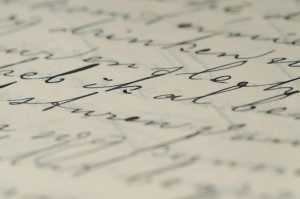 By the time you read this, the new issue of Tradition may already have launched a thousand conversations. It contains an important article by Rabbis Aryeh and Dov Frimer that prohibits "partnership minyanim." At the same time, Tradition's parent organization, the RCA, collected and released other documents adopting the same position. The authors come from across a continuum of contemporary Orthodoxy, including R Gedalya Dov Schwartz,shlit"a, the Av Beis Din of the RCA, and R Jeremy Wieder of YU (still to be published).
How to respond to the incessant stream of innovations coming from YCT/ Morethodoxy/ Open Orthodoxy (OO) – or whether to respond at all – remains a frequent topic of conversation and disagreement within the ranks of the RCA, the Modern Orthodox rabbinic group. The RCA is far from monolithic. Its members range from somewhat favorable to OO, to indifferent, to strongly hostile. Many among the more traditional members already refer to Open Orthodoxy as neo-Conservatism, believing that with the imminent demise of the Conservative movement, its ideology has found a new home at the far margins of the Orthodox world. At the same time, many of those on the far-left have formed their own rabbinic organization, the IRF. Judging only from what I have seen on internal listservs, a very large number of RCA members from across the rest of the Orthodox spectrum – if not a large majority – see many of the innovations and core beliefs of OO to be inimical to the preservation of the mesorah, if not far beyond the pale of Torah Judaism.
The focus on partnership minyanim represents an agonized choice on the part of RCA leadership. It decided to address a practice that has been instituted in very few places, but has created a toxic pressure on rabbis who adhere to conventional halachic and hashkafic protocols. Shul members down the block from the liberalizing congregations demand that their rabbis start to get with the times, and allow more and different innovations that they cannot tolerate. If this one practice is banned from Orthodox consideration, it might help ease the pressure from the entire smorgasbord of proposed changes.
RCA leadership reasoned that some well-written articles could minimally nip a problem in the bud, and possibly generate enough discussion about the limits of Orthodoxy that it could create a new and widely accepted bright-line definition of what is acceptable and what is not. This has precedent in the great battles over mechitza in the '50's. According to Dr Jonathan Sarna in his work dedicated to that issue, Orthodox leaders at that time "so vigorously insisted that mixed seating violated halacha that those who supported the opposite position realized that they were clinging to a view that no institutionalized brand of Orthodoxy would agree to legitimate." This did not prevent congregations from tearing down their mechitzos and joining the Conservative movement, but it did create a popular litmus test of Orthodoxy that allowed it to flourish and grow even more halachically consistent over the next decades. The series of articles may become the modern parallel to the Mt. Clemens, Michigan case immortalized in Sanctity of the Synagogue.
I was privileged to receive one article in advance, and it has the makings of becoming in and of itself the defining position paper on what can be considered Orthodox and what lies outside its bounds. Rav Hershel Schachter, shlit"a, presents multiple arguments for forbidding participation in partnership minyanim. In passing, he develops a number of thoughts about halachic process in general. As is his wont, he almost always comes home to teachings of his rebbi, Rav Soloveitchik zt"l.
Rav Schachter begins with trenchant criticism of those who write teshuvos when they are not qualified to do so. Not everyone who has learned in yeshiva, or even in kollel, or received semicha, he says, is authorized to write responsa. To be considered the gemara's magia le'hora'ah / one who has attained the stature and background necessary to pasken new questions, a candidate's learning need be balanced. People who lean excessively to the side of kula, or to the side of chumrah, cannot properly write teshuvos.
He next plunges straight into the issue of determining what kinds of non-halachically mandated activities are proper, and which are not. He turns to the gemara (Shabbos 23a) that establishes our requirement to abide by new rabbinic takanos/ edicts through the pasuk in Haazinu sh'al avichah v'yagedcha, zikeinecha vayomru lach. How, asks R Schachter, could a pasuk that is not recognized as one of the 613 mitzvos create an halachic imperative?
R Schachter opines that the true source is the mitzvah of ahavas Hashem, which decidedly does number among the 613. That mitzvah requires attitudinal and emotional responses which often have to spill over into concrete action. How are we to determine what behaviors are bona fide reflections of true love for Hashem – ones that will bring Him nachas ruach? Fools, he says, can imagine that instituting a brisah /circumcision ceremony for infant girls might be doing a good thing, but we understand that they are not bringing pleasure, kivayachol, to HKBH.
This is the real intent of the gemara. When our souls are filled with enthusiasm to draw closer to Hashem and we hit upon activities that we think will best express our love for Him, we need to pause. Any such activity needs to be scrutinized by "recognized gedolei Torah." They are the embodiment of the zikeinim that the gemara references in Shabbos. Without their approval, any such activity may be devoid of any real meaning.
R Schachter goes on to argue that not only has no one of any Torah stature approved of the partnership minyanim protocols, but that they would disapprove for multiple reasons.
The reaction to this piece will likely be strong and predictable. The YCT/OO camp will dismiss it and deride it as "derush," and "aggadic." They always insist on halachic sources, because that way, they can always counter them with an obscure minority opinion here, or a tendentious – often interpretation there. There is no High Court that can choose between different halachic interpretations, so they can never lose. The playing field will remain forever level, even if they can only front a losing team.
To people with a stronger traditional bent (or more depth in learning), R Schachter's arguments will resonate well. They will not dismiss them as meta-halachic, because their own experience in learning and halacha points to the legitimacy and necessity for guidance by ba'alei mesorah. "Meta-halachic" to them is not a dirty word, but part of a credo that stands our in halachic literature of hundreds of years.
Many thinkers on the right have been stymied in formulating responses to what they see as the escalating depredations of the far-left. Arguing halacha with the innovators is useless (as above) and confers legitimacy on what often are halachic amateurs. On the other hand, making a proper case for meta-halachic principles is virgin territory, and people are fearful of not doing the job properly.
R Schachter's piece is a wonderful contribution. There are tens of thousands of Orthodox Jews in the Modern Orthodox world (and certainly in the haredi world) who view the tearing down of all barriers by YCT and OO with horror. However, they regard a simple recitation of chadash assur min ha-Torah (something that even its author, the Chasam Sofer, did not really practice, even if it was a good line on one occasion) as an insufficient answer, but they are open to listening to a presentation of where guidelines need to be drawn, and by whom. R Schachter's presentation ought to be a wonderful beginning.
This will be more important in the long run than the existence or disappearance of partnership minyanim. It will not be enough to take R Schachter's formulation and use it to rally the troops. The challenge will be to take it and build upon it, at least to those who do not reject the idea of contemporary rabbinic authority.
Before this essay, making the case for limitation was an issue of each rov for himself. R Schachter's contribution could allow for a common platform upon which others can build and explain, if enough people react favorably and embrace it. It creates a simple (but not simplistic) image that can be shared by the entire community, excepting the outliers.
As happened during the mechitza controversy over a half-century ago, the existence of new popular definition of Orthodoxy brought some people back from the brink. Today as well, the real victory – the nachas ruach to HKBH, if we can surmise – will be if an understanding of halachic process in regard to innovation becomes popular enough that those on the fringes will abort their mission, and return to the mainstream.