Subjective Morality and Its Discontents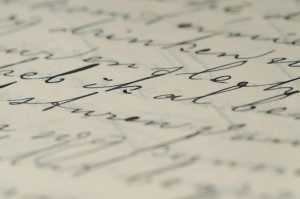 For the want of a single word – like the nail of the horse's shoe – kingdoms can be lost. Israel's enemies look towards the French version of UN Security Council 242 for the definite article missing in the English version that would imply that Israel should withdraw from all territory occupied in the June 1967 war.
Sometimes, transmigrating a simple word or two can be just as crucial. How many people were enticed by the mistranslation of עלמה in Yeshaya 7:14 as "virgin," while Mishlei 30:19 shows it to mean something quite different?
A recent mistranslation of a pair of words in an important passage in Rav Kook affords readers an opportunity to closely inspect one of the elements that sets Open Orthodoxy apart from the rest of the Orthodox community, and explains its defection from mesorah itself.
Several writers have responded to Rabbi Shmuly Yanklowitz's "Five Reasons Being an Orthodox Rabbi Compelled Me to Support Gay Marriage." (Rabbi Yanklowitz is a frequent poster boy for Yeshiva Chovevei Torah.) The best I have seen was penned by frequent Cross-Currents contributor Rabbi Avrohom Gordimer. No need to beat a dead horse, even if it is trying to shlep an entire new movement.
The mistranslation, however, deserves some attention, because the accurate understanding of the original is a beautiful articulation of a position I mentioned in passing in my recent review of Rabbi Bleich's The Philosophical Quest.
Heading for the finish line in his piece, Rabbi Yanklowitz summarizes why he has "come out of the closet," to use his words, in support of gay marriage:
One of my rabbinic heroes, Rabbi Avraham Kook, the first Chief Rabbi of Israel, explained that faith cannot require us to abandon our moral intuition, and that we dare not sacrifice basic ethics for the sake of piety or submission.
He then gives us his translation of Rav Kook in a quote box:
It is forbidden for religious behavior to compromise a personal, natural, moral sensibility. If it does, our fear of heaven is no longer pure. An indication of its purity is that our nature and moral sense becomes more exalted as a consequence of religious inspiration. But if these opposites occur, then the moral character of the individual or group is dismissed by religious observance, and we have certainly been mistaken in our faith.
R Yanklowitz would have us believe that we ought to look inwards at our personal moral compass, using it to determine what parts of our religious behavior are valid. In any conflict, our personal moral sensibility should prevail.
Now it is true that R Yanklowitz does not argue in this piece (unlike one of his Open Orthodoxy colleagues who has) that male homosexual acts should be halachically condoned. He restricts his comments to advocating for gay marriage on the basis of what he thinks are compelling Torah reasons, especially since "traditional Jewish law has no established model for gay marriage." (This last phrase is horribly ignorant. I have seen few, if any, questions for which traditional Jewish law has no models. Those models sometimes compete, and must be subjected to the give and take of halachic process, as do all halachic questions.) But why draw the line there, if Rav Kook turned our personal moral compass into the most important part of our Torah-behavioral apparatus?
Here, however, is the original from Rav Kook, taken from Orot HaKodesh 3:11
דבר מוכרח הוא שיסגל האדם לעצמו את המוסר הטבעי הפשוט, בכל רחבו ועמקו, ואת יראת ד', ותמצית הטהור של האמונה הפשוטה, וכל
מדותיה ברוחב ובעומק, ועל גבי שתי הסגולות הללו יבנה את כל מעלות רוחו העליונות. אסור ליראת שמים שתדחק את המוסר הטבעי של האדם, כי אז אינה עוד יראת שמים טהורה. סימן ליראת שמים טהורה הוא כשהמוסר הטבעי, הנטוע בטבע הישר של האדם, הולד ועולה על פיה במעלות יותר גבוהות ממה שהוא עומד מבלעדה. אבל אם תצוייר יראת שמים בתכונה כזאת שבלא השפעתה על החיים היו החיים יותר נוטים לפעול טוב, ולהוציא אל הפועל דברים מועילים לפרט ולכלל, ועל פי השפעתה מתמעט כח הפועל ההוא, יראת שמים כזאת היא יראה פסולה
Anyone can see that Rav Kook is not talking about "faith" or "submission" or general "religious behavior," as R Yanklowitz would have it. Rav Kook deals with yir'ah, or yir'as Shomayim. He does not and would not remotely suggest that we "forbid" the religious behavior determined by halachic process when it runs afoul of our moral proclivities. We can convince ourselves all we like that it is unfair or unjust (c"v) for the Torah to deny gays the love, companionship, etc. of a loving gay relationship – but it will not change in the slightest our obligation to call that relationship forbidden and offensive to G-d.
Rav Kook deals with the direction and path that each person's sense of yir'as Shomayim leads him or her beyond the dictates of halacha. There is a huge world of reshus in which a person can and must make all kinds of decisions. When those decisions are too liberal, he becomes the naval b'reshus ha-Torah that Ramban speaks about at the beginning of Kedoshim. When those decisions are too restrictive, he can lose elements of compassion, generosity, humor and refinement that he would have had without that extra dose of his personal brand of yir'as Shomayim. Such yir'ah is indeed a yir'ah pesulah.
Mangled translations can come about by innocent mistake, or through weak training that leaves one inadequate to address complex texts. Sometimes, they betray a bias in a person's entire weltanschauung. As our community continues to wrestle with the problem of defining the boundaries of inclusion (and where to place YCT and Open Orthodoxy), time will tell which explanation applies. In the interim, the rest of us – centrist Orthodox and haredi – will continue to accept the dvar Hashem as the most important touchstone of both behavior and attitude, and adjust our moral sensibilities accordingly.